Oral Sex Tips for Vulvas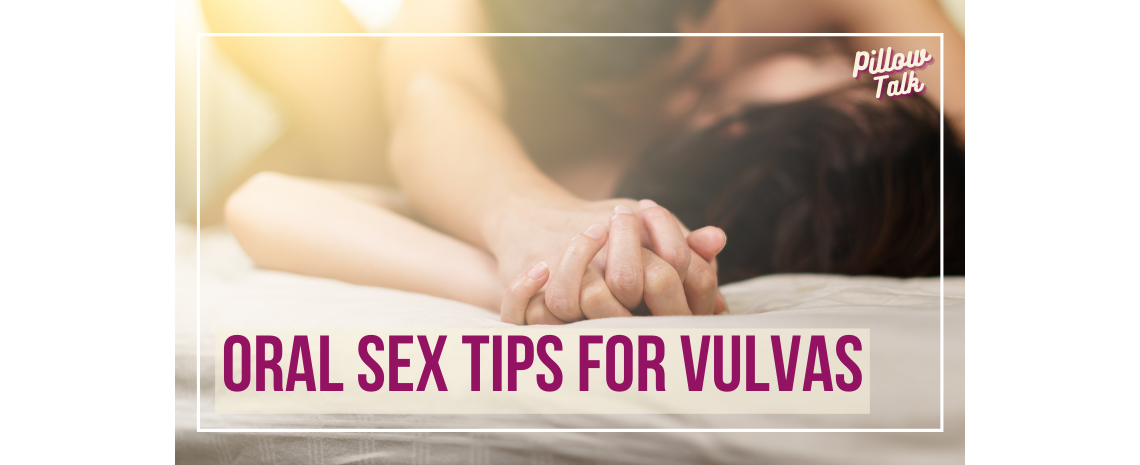 Oral Sex Tips for Vulvas
Go down with confidence
Vulva owners love receiving oral sex (approx. 90%.) Yes, please! But for some reason, they are not getting it as much as they'd like, at least in heterosexual relationships (only 44% are getting it.) In addition, of those receiving it, only 51.8% reported achieving orgasm during their most recent encounter. In fact, in the same survey noted above, 55.9% of vulva owners said the reason for their "unsatisfying oral sex" experiences was "bad technique."
Yikes! What's up with all these negative oral sex encounters for vulva owners? Why can't they "get some… satisfaction", to quote the Rolling Stones?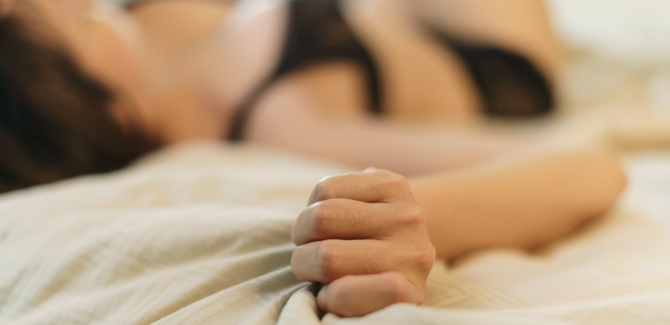 Reasons Why Vulva Owners are Not Enjoying Oral Sex
Again, according to the study above, vulva owners reported these reasons for NOT enjoying oral sex:
- Bad technique.
- They didn't orgasm.
- They felt uncomfortable or couldn't relax.
- Their partner wasn't enthusiastic.
- They were worried about vaginal hygiene.
- It was over too soon.
- It lasted too long.
- They felt pressured into it.
- The location turned them off.
While these findings may be disappointing, the good news is there are lots of ways to improve the oral sex experience for vulva owners.
Here's how…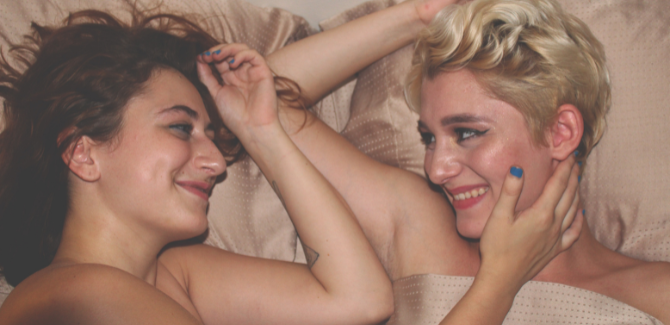 Communication
You have probably heard this so often that it is starting to sound like a broken record, but communication is key to any type of "good" sexual experience.
So, while you are giving oral to your partner, check in once in a while to ask them if it feels good and how they are doing. Body language can help, but if you are unsure, ask!
Help Them Relax
Many vulva owners suffer from a phenomenon called "spectatoring" during sex, which means they are too in their head and worried about their body image or how their vagina may taste or smell to get into the pleasurable sensations they could be experiencing.
So, how can you help them get over this?
Help them relax during sex. Here are some ways…
Erotic Massage: You can give them an erotic massage before sex to help them unwind and get out of their head.
Compliment Them: Some vulva owners may feel that their genitals are less than desirable, given cultural stigmas and body image issues. Let them know how sexy you think they are by giving them lots of compliments about their body.
Be Enthusiastic: Yes, show you enjoy going down on them enthusiastically by saying things like, "I love the way you taste," or "You really turn me on," are great ways to let your partner know you are really digging it.
Take Time for Foreplay: Many people assume that oral sex is foreplay. But lots of vulva owners require foreplay—teasing, seduction, suspense, and making out—to build arousal. So, turn up the heat with lots of delicious foreplay.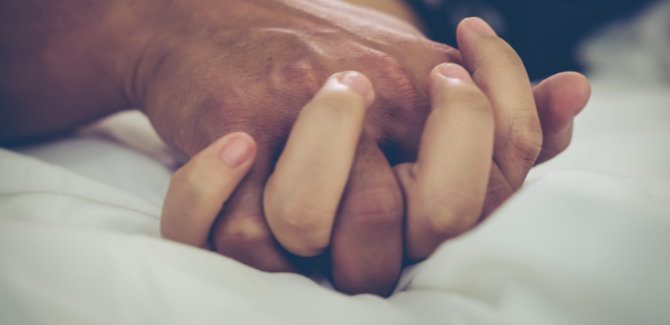 Brush Up on Your Technique
If you want to be an expert cunnilingist, you can always work on and perfect your technique.
While every vulva owner is different and enjoys various types of stimulation, these tips and techniques work for most people. Here are some great tips and techniques on giving oral to a vulva owner.
The Tease
Rather than going straight for the clit, make out with all their hot spots first. Lips, neck, breasts, nipples, stomach, and thighs—work your way down their body and tease them until they are begging for more.
Once you get to the vulva, tease them even more. Start from the outside and work your way in as you slowly spiral towards the clitoris. Make oral love to the inner labia and vulva with wet kisses and soft lapping strokes, but avoid the clit directly for as long as they can stand it. Anticipation is super sexy. This will drive your partner insane (in a good way)!
The U-spot
This spot often gets neglected, which is a shame as it can lead to lots of pleasure and squirting orgasms for some. The U-spot is an upside-down U that surrounds the top of the urethra opening on vulva owners. Use lots of saliva or flavored lube (salted caramel, anyone?), and lick this area like an ice-cream cone.
The Clitoris
Most (70-80%) of vulva owners require clitoral stimulation to get off, so once you get there, focus on the clit unless they advise otherwise. Try a variety of tongue movements over and around the clit, from up and down, side to side, warm wet circles, and rapid tapping or pulsating with the tip of your tongue. Direct sucking on the clitoral glans, like giving head, can also be super hot!
The Kivin Method
The Kivin method is a sexual position for cunnilingus, also called sideways oral. Basically, the receiver or vulva owner lies on their back, and the giver lies perpendicular, so their bodies create a T-shape. (You can see how to do it here on Reddit.) Next, the person with the vagina raises one of their legs and drapes it over the giver's shoulder to give better access. For many people, this can be super intense and pleasurable, leading to faster orgasms because it allows for side-to-side clitoral action rather than the usual up and up. This angle also gives the entire vulva more sexy action as well.
The Sweet Spot
Most people with clits have a super-sensitive "hot spot," or what I like to call "the sweet spot," which is located on the upper left (usually), or sometimes, upper right side of the clitoris, approximately 10 or 2 o'clock. Try both sides to see which one, if any is more pleasurable for your partner and focus your attention there until they orgasm.
Don't Stop Until They Pop
Once a vulva owner is close to orgasm, don't change your methods. A momentary lapse in your licking technique can set them back and stop the arousal process. So instead, keep going until they pop. Your tired jaw and tongue will soon be rewarded as you bask in your lover's orgasm.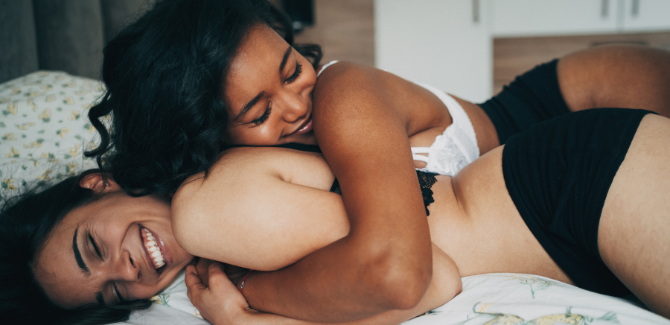 Oral Sex May Result in Happier Relationships
While all types of sexual intimacy can be hot, research shows that oral sex can help revive a lack-luster relationship, especially in elderly adults and those who experience sexual "dysfunctions."
"Our findings suggest that using oral sex to complement penile-vaginal sex or to revive an asexual relationship is linked to enhanced well-being and happiness of elderly adults… oral sex may be an alternate way to maintain an active sexual life, a high-quality relationship, and psychological vibrancy… [and] as a way to achieve better quality of life."—A National Dyadic Study of Oral Sex, Relationship Quality, and Well-Being among Older Couples.
So, there you have it. If that is not a good enough reason to brush up on your oral sex skills, I don't know what is!
Happy Licking!
For more tips, visit us on social media.