Different Masturbation Techniques: Vulva Owners
Different Masturbation Techniques: Vulva Owners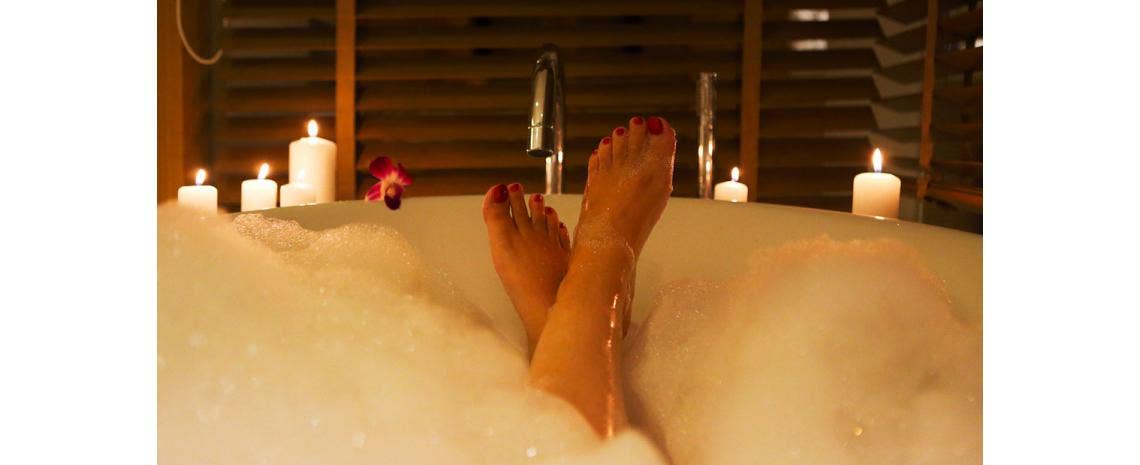 Exploring your body and the things that bring you pleasure is an important part in discovering your sexuality. For some, masturbation may look one way, while for others it can look completely different. Specific sensations might be necessary to hit your erogenous zones just right for you to have a mind-blowing orgasm. This could be due to being overly sensitive somewhere or even needing more intense pressure. No matter what you need to be satisfied, here are some other ways to consider getting that proper stimulation you crave!
Shower Head Stimulation:
That detachable shower head has more uses than just for rinsing off and a makeshift microphone, it can also be your best friend for stimulation in the shower! Water is completely body safe and it allows for many different sensations based on the type of settings it has. The narrower settings shoot out water aggressively for a sharper, more direct sensation which can be more in tune with a vibration. Wider ones, on the other hand, have more of a pulsating sensation due to the lower pressure of the water coming out. There are even some settings with a mix of the two to find the perfect balance.
Stimulating the Senses:
Pleasure isn't just the body's response to physical sensations, it's also heavily influenced by stimulating your senses! Putting yourself in various settings prior or after masturbating can often help your attempt at pleasuring yourself. For some, an elegant, sexier atmosphere set by a lit candle, sensual bath and all those movie-esk scenes might be exactly what they need to be relaxed enough to masturbate. For others, it can be much more intense like the smell of leather and the crack of a whip that puts them in that mindset. Whatever you need to set that mood, utilize it to the best of your ability. While you might not need it all the time, these little sensations brought on by playing with your senses can be a great addition to any solo or mutual masturbation session!
Grinding:
Sometimes direct stimulation to your genitals can be too intense. Whether you're overly sensitive in a specific area, have pain, or are blocked by other reasons, you might need something a little gentler and not so aggressive. Grinding is something you can do, even while clothed, to help give a different sensation while rubbing against something like a couch armrest. With a mix of your body weight and movement to create this pressure, you can allow yourself to move naturally to match what sensations you crave in that moment, similarly to if you were doing it with a partner. If done while wearing clothes, the barrier can provide a gentler sensation that isn't as intense directly grinding with your genitals exposed. This can be great at preventing overstimulation or if you have medical reasons that prevent you from directly stimulating the area. This can also be great to utilize with a partner if you are practicing abstinence, masturbating together, starting foreplay or cannot have sex for other reasons.
Pleasure can come from multiple different sources depending on the person. Some may need straightforward stimulation directly to their erogenous zones while for others it might be a little more complex. When these endorphins are buzzing, it doesn't matter how you got there, only the pleasure you're experiencing is important. Whether it's a mix of the mental and physical, or strictly one or the other, the possibilities are endless and subjective to you and what you derive your pleasure from, so if you're having trouble finding that sweet spot, don't be afraid to try something new!