Beginner Toys for Vulva Owners
Beginner Toys for Vulva Owners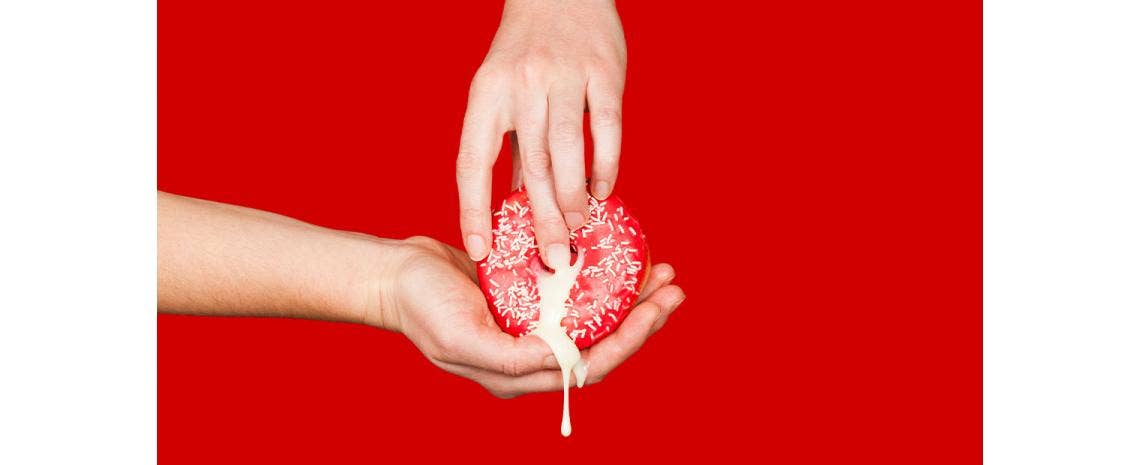 Happy International Women's Day!
For many people, exploring their intimate lives can be a new and exciting aspect of self discovery. In this exploration, these new sensations that they find pleasurable might come from sources that they don't expect. We already wrote about pervertables, or items not typically used in a sexual setting but could still be found around the house as an introductory toy, but what if you're ready to take the next step? Here are some adult toys for vulva owners that might be a great addition in achieving your self pleasure goals!
Evolved Straight to the Point Vibe:
This pinpoint vibe is a relatively new design that uses a soft, flexible silicone in order to get to the exact spot you want it. With such a minimalist design, it's easy to be mistaken for other self care products and is incredibly discreet. It was designed with the intention of being used for clitoral stimulation, but has been found to be very useful in exploring other sensitive areas such as nipples, labia and can even be used as a way to tickle and entice other parts of your body. Taking it one step further is the water resistant build allowing you to take it into the bath or shower as well as making cleaning much easier! Add a little bit of a water based lube and you've got a toy with perfect precision to help you find every tantalizing spot!
Find it here online!
Neo 7.5" Dual Density Cock:
For those who prefer penetration, this new dildo by Blush Novelties is a great first toy to add to your collection! With its PVC build, it's incredibly soft and smooth with just enough texture to it to make it feel fairly realistic. It features a suction cup base so you can set it on any flat surface for stationary use as well as use it manually. This base is also specially made in order to be compatible with most strap-on harnesses allowing for use on a partner. The design is incredibly unique with its dual density core making it feel soft to the touch on the outside, but solid enough to feel close to the real thing.
Find it here online!
Satisfyer Pro 2:
One of the first mainstream suction toys that really took off, this toy is one of the most positively reviewed products we offer! Made of a hard plastic body and silicone tip, it is one of the more basic yet effective products of this type. This does make the device itself completely submersible for easy cleaning and use in places such as the bath or shower! With multiple suction speeds, it's bound to hit your sweet spot no matter where you're using it on your body. Primarily used clitorally, with a little lube you can have a stronger suction giving you an even more powerful sensation, but this product has uses all over the body such as for a suction sensation on your nipples. Just to add a little extra incentive, it features a magnetic charging capability to make quick use even easier between charges.
Find it here online!
Evolved Pen Pal:
This is the ultimate product in discreet vibrators! It features a stainless steel body and a looped end allowing for it to be worn even as a minimalistic necklace! With it being no larger than a small pen, it's perfect for travel or keeping in your daily bag or luggage. It's all metal design makes it not only non-porous and extremely easy to clean, but it also allows for the device to be completely submersible when not charging. To charge, the USB cord screws into the body of the device making it secure. It makes for the perfect pleasure product to-go!
Find it here online!
Luxe Double O Kegel Balls:
Did you know that strengthening your pelvic muscles can lead to a stronger orgasm and sensitivity even with solo stimulation? Just like any muscle, you've gotta strengthen it for it to get better! The Double O Kegel Balls by Blush Novelties are individual balls made of a silky smooth plastic for use whenever you want! Keep them in while doing yoga or even just walking around the house. By holding them in place, you'll strengthen your pelvic floor for an even better sensitivity in the future. They are made with body safe materials making this already good product even better and have just enough weight to them to really push you to your limits!
Find it here online!
Fantasy for Her - Her Finger Vibe:
If you prefer keeping it simple and using your fingers for self stimulation, the Fantasy for Her - Her Finger Vibe by Pipedream is a great and small vibrator that attaches to your fingers for guided use all while using the same motions you typically would without it!. It's made of a super soft silicone material and is completely submersible! There's even a bump on the end to help pinpoint the perfect area to stimulate. It's the perfect beginner vibrator for anyone who wants a little more self exploration without breaking the bank or going for something too big too fast!
Find it here online!