Eat Ass Like a Pro: Rimming 101
Eat Ass Like a Pro: Rimming 101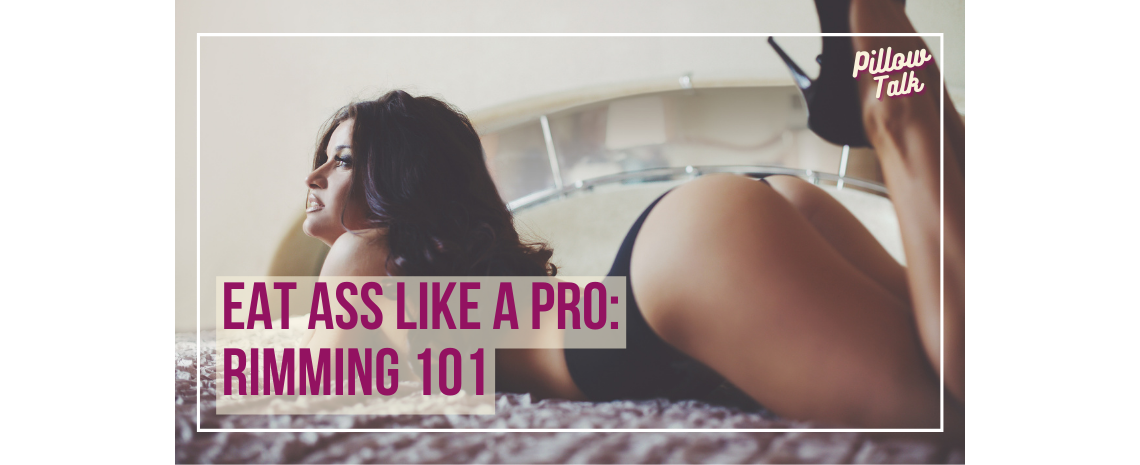 Eat Ass Like a Pro: Rimming 101
Get the gold star in ass play
With it being Anal August, many people's minds will drift straight to penetrative anal play, but what if I told you there is a world of pleasurable options for anal play outside of penetration? Yep, there are, and one of the most popular is anal oral play, also known as rimming, or eating the booty like groceries if you are more hip. So how do you actually eat ass well so that you enjoy it and your partner enjoys it? Let us tell you how.
Step 1: Have a Conversation
Despite the closeness of the anus and the genitals (penis or vulva), you can't just assume that a partner is on board with you, diving deep between their cheeks. Starting a conversation around anal play, especially oral anal play, can seem intimidating, but you are not alone.
There are many ways to start the conversation. The first option is to send them this article. Copy the link, text it to your partner, and say, " Hey, would you be interested in trying some anal play?" Using this article gives you a starting point that offers education rather than just proposing an idea. Additionally, using an external resource seems less daunting as it is not you outright having to say something. Utilizing tools as conversation aids will take a lot of the pressure off while offering talking points for you and your partner to ask questions.
You can also use social media to start the conversation. If you can send 20 TikToks or memes an hour, you can send one IG post about ass eating. If you and your partner are more cerebral, then using books as a starting place is also really great. There are a plethora of book options you and your partner can read together or alone.
If you are more of a direct individual, pose the question of how you would say anything else about any activity in the bedroom to your partner. My one recommendation around the conversation is not to do it in the bedroom. Bringing things up in the bedroom can create pressure as if you want to do the activity right then and there.
Step 2: Prep the Butt
For any type of anal play, the top three recommendations to prepare are always to stop eating early, stick to water, and clean the anus. Start prep about three hours before you plan to engage in anal play. Eliminating food before allows you to digest the last bit of food you've eaten and clear it out. After clearing the food out, you will want to clean your anus to minimize the chance of some straggler poo during the fun. Cleaning the anus can involve a shower, washing your butt with warm, soapy water or cleansing wipes, or douching.
Regarding douching, there are some important things to keep in mind. The first is that you don't want to over-douche. Over douching can be risky because it can clear out essential enzymes in the intestines. Next, use room temperature or cool water. Your mind may think that you have to use warm or hot water to clean things, but when douching your anus, you insert the water inside the anal opening and into the body. Room temperature water will make it safer and less of a shock to your body. Douching is recommended to be done over a toilet or in the shower to minimize mess.
After you have douched, hydrate and continue only to drink water so you won't have to repeat the prep process.
Step 3: Start Slow
So even though the goal is to eat ass, you don't just dive into them booty cheeks. Arousal is important regardless of the type of sexual activity you are planning on engaging in, and arousal is extremely important when engaging in a new activity like rim jobs. So start slow by caressing their thighs. Next, work your way up to their rump, or work your way down by giving them a sensual back massage. Give some kisses to their butt as you caress the cheeks. As the excitement builds then, you can move between the cheeks.
As you get more comfortable, put that tongue to work. Don't be afraid to really use your tongue around the rim of the anus – it ain't call rimming or rimjobs for nothing. Be creative; try various techniques, intensities, and twirls of your tongue. But be sure to communicate and listen to your partner. This is how you will know what is pleasurable for them or what they would like you to change or try differently.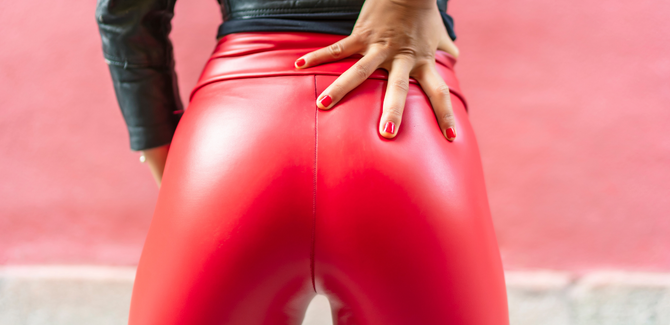 Optional: Kick It Up a Notch
If you and your partner are looking for ways to add more pleasure to your rimming, think about throwing in toys, lubes, or other things to enhance the fun. For example, you can add a bullet vibrator for clitoral or perineum stimulation. I suggest the Diablo Rechargeable Bullet or the We-Vibe Tango X. You can add to your partner's natural delectableness with flavored lubes. The Wicked brand has some of my favorite flavored lubes. You can also enhance the ass-eating fun by trying new positions. It may be easier to start in something like doggy style, but as you and your partner get more comfortable, trying new positions can open up new avenues of pleasure.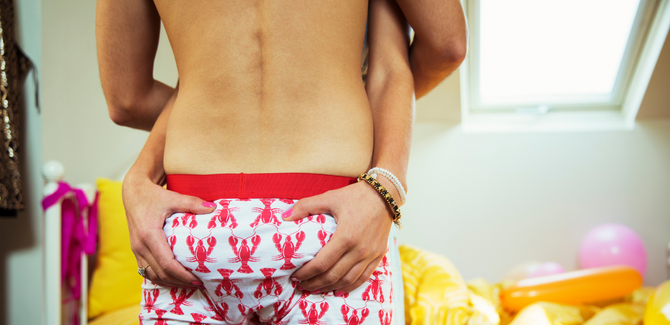 Safe Sex Practices
Though safer sex practices may not seem the norm during oral sex, it is still encouraged because you can contract STIs through anal sex. And I know many people will say that using barrier methods during oral sex makes it less pleasurable, but I don't believe that to be true. There are so many options for safer sex that still allow for pleasure; you have dental dams and my personal favorite, Lorals Panties for Pleasure. Both options are thin enough barriers that you can still feel the stimulation without directly being in contact with the skin.
Now get out there and eat ass like the champ you are!
For more tips, visit us on social media.