Add Some Kinkiness to Your Masturbation Session
Add Some Kinkiness to Your Masturbation Session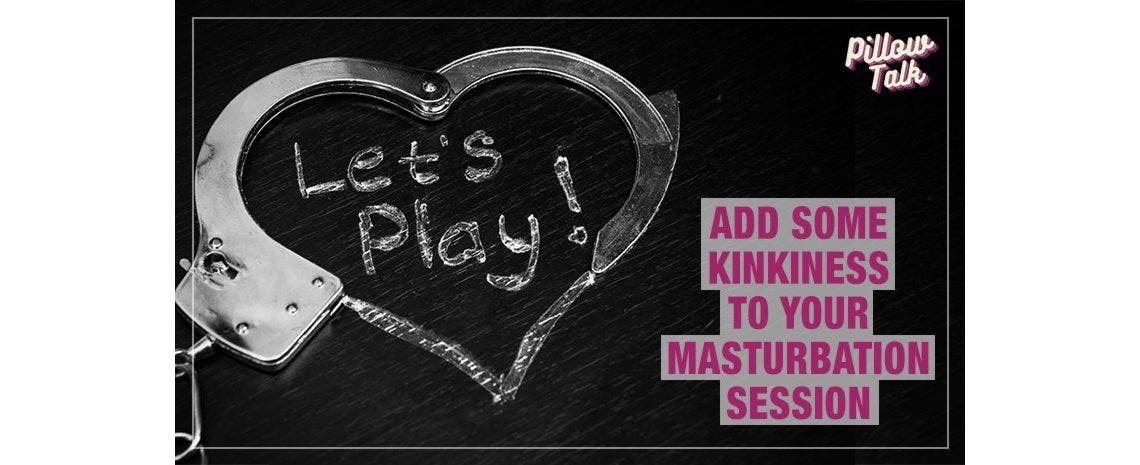 With masturbation generally being a solo activity, but not always, it can seem impossible to make it a kinkier activity, but that isn't true. There are quite a few ways that you can make your masturbation kinkier, whether you are into impact play, bondage, roleplay, or power dynamics. Here's some guidance to help you sprinkle some kinkiness during your solo time.
Play With Sensations
Sensation play is when you engage your different senses for heightened sexual experiences, so touch, taste, sound, sight, and smell. You can heighten the senses by limiting the others. You can use a blindfold to minimize sight to heighten the other senses. You can enhance your taste sense with flavored lube or enjoy an aphrodisiac before your masturbation session. Wearing some lingerie can add some variety to touch and different feelings. Switch it up between lace lingerie, satin lingerie, and latex lingerie. Sound can be enhanced by enjoying uring genres of music during your self-pleasure session. You can play with smell by enjoying a sensual self-massage with a scented massage candle.
Say Owie With Some Impact Play
Impact play can seem like a trickier thing to add to masturbation, but it is possible. You can use a whip for impact play on the genitals, dragging it up, down, and across your body, and teasing yourself. If you enjoy a little more controlled and direct-impact play, a looped paddle is a great option.
Gag For Fun
Being gagged is a great way to make things kinkier, especially if you are more vocal during solo play. If you are new to gags, I recommend the bar gag as it is less stress on your mouth and jaw. If you have some experience with gags, you can try out the hard plastic ball gag or the soft silicone ball gag. If you have roommates' gags are a good route to be quieter when they are home.
Explore Bondage
Remember Safety
If you are venturing into bondage during your masturbation safety is important to pay attention to. Keeping safety scissors within reach is important. Be sure to not make any restraints too tight as you still need mobility. It is also a good idea to inform someone, be it a roommate or a partner if you are engaging in any bondage or restraint play by yourself. And take your time, just because you are getting kinky during masturbation doesn't mean you have to push your limits too fast too soon.
Whatever route you choose there are so many ways that you can have kinky fun even without another partner being present. It is also a space to explore your kinkiness by yourself without added stress or pressure of someone else being there. However, you do it, be sure to prioritize your safety. But go enjoy some kinky fun all by yourself.