Sex Toy Etiquette in College Dorm Rooms
Sex Toy Etiquette in College Dorm Rooms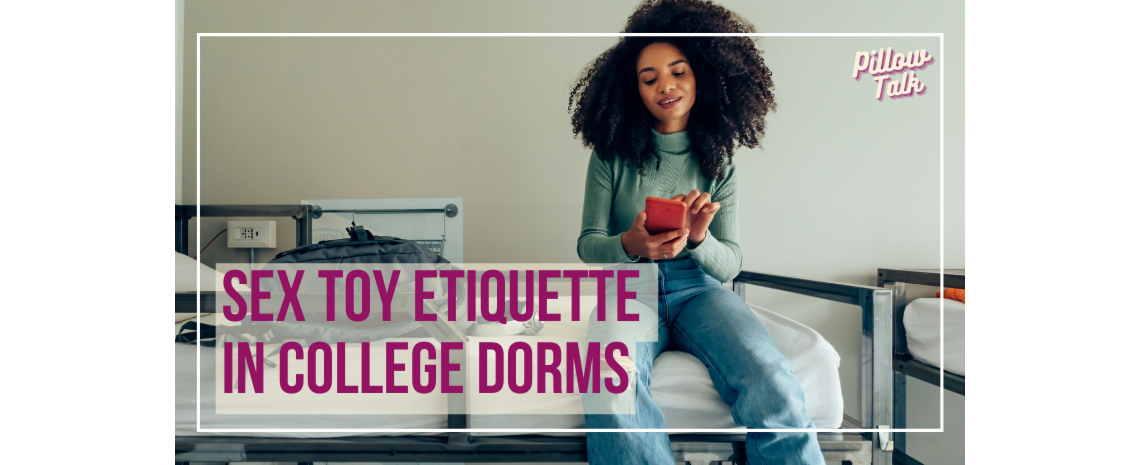 Sex Toy Etiquette in College Dorm Rooms
Back to the grind ;)
It's back to school time, and as you head back to your college campus, you are probably wondering about your sex toys and how to keep them with you and use them. Have no fear. You can take your sex toys to college and still experience immense amounts of pleasure; all you need is a crash course in the etiquette of sex toys and dorm rooms. That's where we come in to help. Here are the how-tos and rules to know as you move into your dorm room.
Storage
It is crucial to prioritize the proper storage of your toys. Depending on the brand and products you have, they may come with a satin baggie or some other material storage bag. It is essential you use those. It also helps you to keep your toys organized with their chargers. Keeping them in their storage bag ensures no one can see your toys. If your products don't come with a storage bag, you can get a satin bag or a storage case to keep your toys safe.
Once your toys are stored in their bags or case, you are going to want to keep them accessible for use. I recommend storing them in a dresser drawer or if you have plastic bins with drawers. This added storage layer can help ensure that if you have friends in your room, they don't stumble upon your toys and start touching them or anything.
Usage
When using your toys in a dorm room, things can get tricky. You will need to discuss with your roommate about sexy time, whether with a partner or without, to allow for privacy and avoid any uncomfortable situations in your dorm. It may seem like an awkward conversation to start, but it is a conversation you will be grateful you had. It is important to note that while you may be a sexual being, your roommate may not be. Within your first week with your roommate, you should sit down together to have a conversation to establish boundaries and better understand each other's living habits. If you haven't moved in yet and want to avoid having the conversation in person, you can text the questions to your roommate.
If the conversation still has you all confused about when would be good times for some pleasure, sharing your class schedules would be a good idea. Knowing when you or your roommate will have the room entirely to yourself can alleviate a lot of the stress around using your toys in the room. Another component to consider in terms of usage is dorm rooms near yours; if you are worried about them being able to hear you using a vibrator or watching porn turn on some music and play that to cover the sounds of pleasure you may make.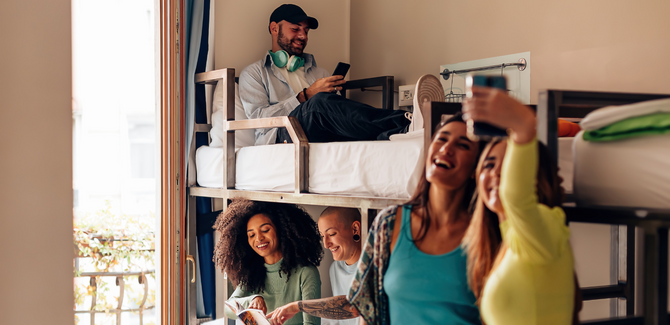 Cleaning
Most dorm rooms do not have bathrooms inside the room, which means you will probably have to walk the hallway with your toys to go to the restroom and clean them. This is when a satin bag or storage case comes in clutch. You can easily walk the halls knowing you have a party in your hands, but no one else would be the wiser. You can also hide the toys in your shower caddy and just keep a bottle of toy cleaner in there with all your other toiletries for ease. I recommend the Lelo toy cleaner because it looks like a fancy perfume or cologne spray to the untrained eye. If you are absolutely mortified by the idea of walking the halls with your used sex toys, you can also use toy cleaning wipes.
Charging
If you have rechargeable sex toys, it is essential to keep them charged, which can be tricky if you don't want to leave them sitting out all day. It is probably a good idea to devise a charging schedule–a designated weekly time for you to charge all of your toys, so you never have to worry about them dying on you. I recommend a time when you are in the room, and your roommate isn't, so you can have them out and plugged in with no worries. It is probably a good idea not to do it at a time right before you have class. The last thing you want is to have them plugged in, realize you will be late to class, and leave them sitting on your desk, charging as a greeting for your unsuspecting roommate.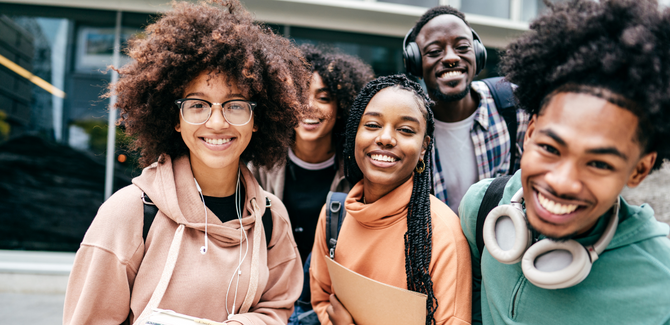 The DO NOTs
Here are the absolute don't dos when it comes to having sex toys in a college dorm room.
1. Do NOT violate consent
Do not use your toys while your roommate is in the room without their consent. You may not be engaging in a sexual act with them, but you are engaging in a sexual act, and all parties present need to consent to it.
2. Do NOT leave toys out
Do not leave your toys in public spaces, such as the hall bathroom. Even if you are very vocal and public about your use of sex toys, you shouldn't have them on display for everyone, and that's for a variety of reasons.
- You never know if someone is touching them
- They can be stolen
- People probably aren't expecting to see sex toys
- You don't want someone taking them to RA thinking that someone "lost them"
3. Do NOT share toys
Do NOT share sex toys! If you are the only person in your dorm or on your floor that understands the wonders of the world of sex toys, people may come to you wanting to learn more. You can talk all about sex toys, but do not share them. Just tell them to make their way to Lion's Den to get their own.
4. Do NOT force conversation
Do NOT make your roommate or anyone else feel uncomfortable about their sexuality. College is a reminder that everyone has different sexual experiences, education, or exploration levels. You can offer resources and open communication, but if they are uncomfortable, don't force it. Instead, you can simply ask to find times when each of you can have personal, alone time in the dorm. Establish rules that during this time, if you need to get back into the dorm, you will knock or send a text before entering.
Even though you are in a dorm room, it is completely normal and acceptable to masturbate, engage in sexual activity, and experience pleasure.

Masturbation and sex toys can be a great stress reliever during college, and it is generally free (once you have toys, that is.)

It may be awkward to discuss sexually related topics with your roommate, but it will positively impact your school experience and living situation, trust me!

If you or a friend need to shop for sex toys and there is a physical Lion's Den location near your school, be sure to shop on Tuesdays because students get 30% off with their student ID.