Out on the Town: Using Sex Toys in Public
Out on the Town: Using Sex Toys in Public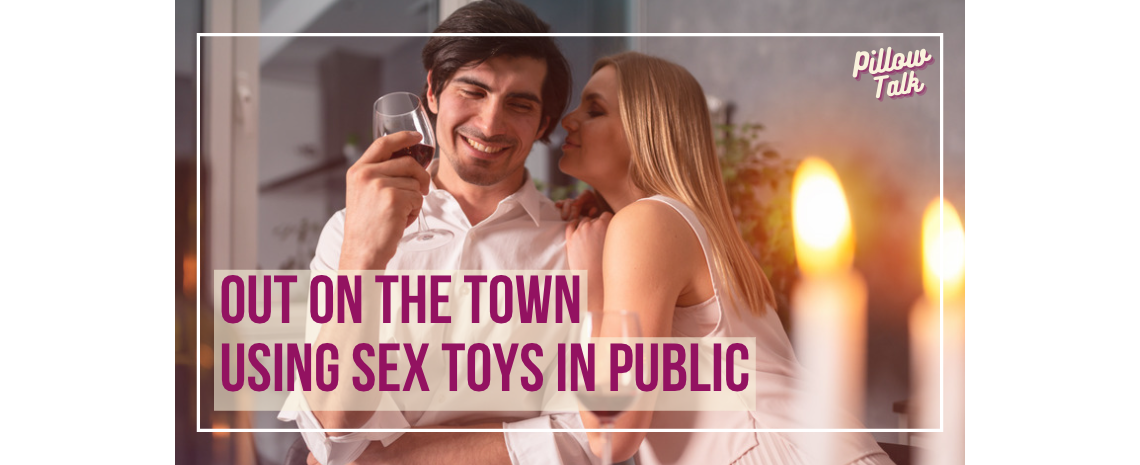 Out on the Town: Using Sex Toys in Public
Being discreet, while being naughty.
So you've decided you want to spice up date night (whether you're dating yourself or someone else) by inviting some toys to join in on the fun. But why wait until you're home?

You can wear an array of toys comfortably, discreetly, and pleasurably while you're out on the town.
Things to Keep in Mind
You have consented to use a sex toy in public–The actual public has not. We want you to have a good time, but if you won't be able to contain yourself, perhaps this isn't a suitable activity for you.
Just in case, even if you're confident in your ability to keep things discreet, have a plan for what you're going to do if things do get a little too intense during your excursion. Consider if you'll be able to remove your device and discreetly take it home easily. If you're doing this as part of an activity with a partner or friend, will you both be able to remain in contact if one of you is in distress?
Whatever your plan is, remember to test drive it at home. Make sure everything is suitable, both to wear and for you to feel comfortable wearing.
Finally, no matter what you choose to "wear" out there, don't leave it in or on too long. You don't want to overstimulate yourself or possibly cause harm to your body. No one understands your body's limits better than you, so gauge how long you can comfortably participate in using the product of your choice out in public. However, most products are not meant to be used or inserted for more than a few hours. So when you're planning an outing, keep that in mind.
Ben Wa Balls
Ben Wa balls are a classic discreet sex toy. It's unclear when they were first invented, but they've been around for a while. Ben Wa balls are weighted balls inserted into the vagina to enhance the arousal of the wearer. However, they also make a great kegel exercise. You can turn yourself on while working on your pelvic floor if that's something you're interested in.
These stainless steel balls by Blush Novelties are an excellent option. Made of quality material, they will never rust or corrode and should not irritate your vagina's sensitive pH. Blush Novelties' product is a traditional style, with two separate balls. While there's no risk of classic Ben Wa balls getting lost in your vagina (unlike your anus, which these are not for), if you want a little more security and slightly more ease removing them, try something like the Sublime Titan Kegel Balls. These are attached and come with a small anchor for easy removal.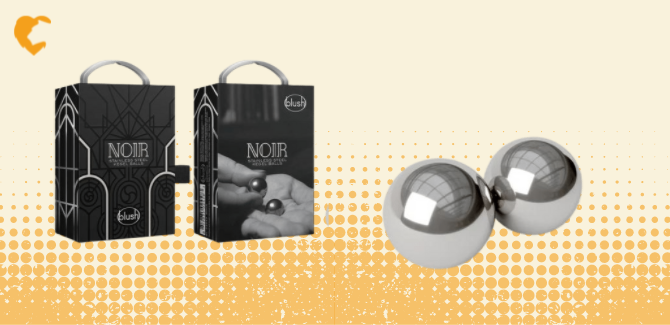 Panty Vibes
These are a fun option for a night on the town or if your partner is out of town. Panty vibes are exactly what they sound like: inconspicuous vibrators that fit into your underwear. The vibe is controlled by a remote that works within a certain radius or by an app that can work from anywhere.
The Maia Novelties Remi is a powerful suction and vibration panty vibe that can be attached to any pair of underwear with its magnetic feature. The included remote control allows you to control Remi from up to 15 feet away. Remi can also be used more commonly and is excellent for solo or couple sensory play.
The Moxie by We-Vibe is a wearable, Bluetooth-controlled clitoral vibrator so discreet that no one but you will know. It's made of body-safe silicone that comes with a secure magnet clip to keep things in place all night (or all day) long. In addition, its app works anywhere in the world, so if you want to feel close to someone far away or someone sitting right next to you, or just take yourself on an adventure.
Panty vibes usually work best for female anatomy, but there are also options for penis owners. For example, the We-Vibe Bond is a body-safe ring that delivers silent sensations in various speeds and patterns. It is controlled by a remote or an app that can be used from anywhere in the world.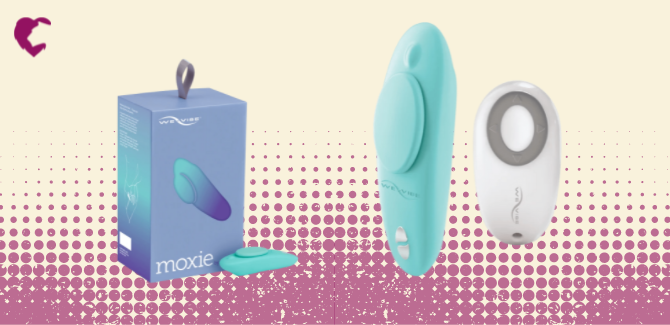 Butt Plugs
Anal sex requires a lot more prep work than other forms of sex. Wearing a butt plug, even for a few minutes, can help get things lubricated and help your muscles relax and prepare for more vigorous activity later on. We recommend you do it at home for your first time wearing one. But if you're a little more experienced, they can spice up any zoom call or outing you desire.
The Curious Level Up Anal Trainers 3-Piece Anchor Set comes in three sizes. Each is made of firm yet flexible medical grade silicone and designed with a gently tapered tip for seamless entry and an anchored base for easy removal.
If you want something with a little more oomph, try one that vibrates. The Lolli 1 from Satisfyer comes with 12 varied and powerful vibration programs. It's suitable for all body types, and it's waterproof!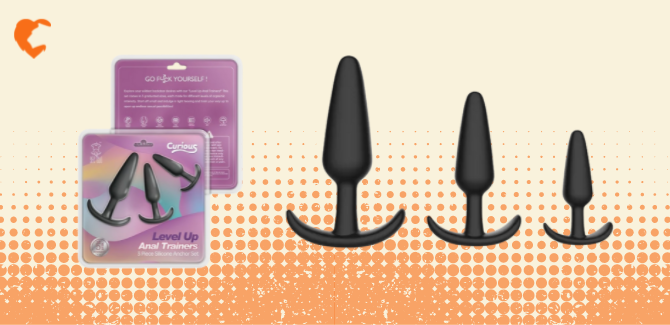 Whatever you choose for your trip to the movies, bars, library, grocery store, or drive-thru, we hope you have fun!
For more tips, visit us on social media.