Pegging 101: Guide to Bending Over Your Boyfriend
Pegging 101: Guide to Bending Over Your Boyfriend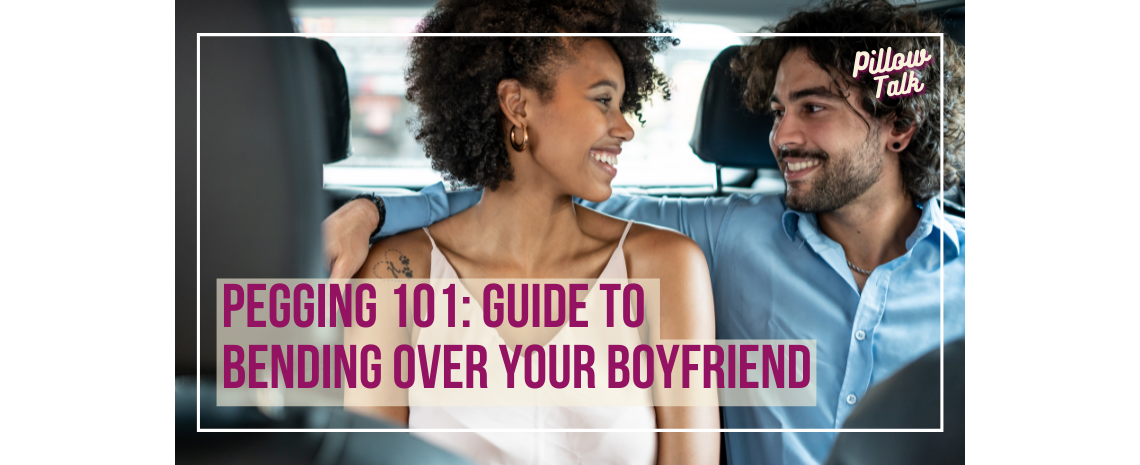 Pegging 101: Guide to Bending Over Your Boyfriend
Exit the ordinary with anal play
Pegging has become quite popular in recent years, according to Dr. Justin Lehmiller, sexuality psychologist, in his article in Playboy: The Peak of Pegging? Why Anal Eroticism Is Everywhere in Porn and Pop Culture (2018). Lehmiller notes that during his research on sexual fantasies with over 4000 Americans, the majority of which identified as heterosexual, 60% of men had fantasies "about receiving anal sex… while about 40% of the women had fantasized about giving it". In another study by Lelo (2015), at least 70% of guys have or would try prostate massage, and 80% of women were keen to try it on their partner.
This data tells us that pegging is very popular among straight couples as a new and exciting sexual activity to introduce in their relationship. This is a huge rise in the number of anal aficionados who are into a sexual practice that has historically been taboo.
What is Pegging?
Pegging can be defined as heterosexual female-to-male anal penetration using a strap-on dildo. The term first came into our lexicon thanks to sex columnist Dan Savage back in 2001 but has been a sexual act between straight couples long before that. In fact, back in 1998, a sex ed film called "Bend Over Boyfriend" by SIR Video Productions introduced the topic to the masses, starring sexologist Carol Queen, who demonstrated pegging with her partner.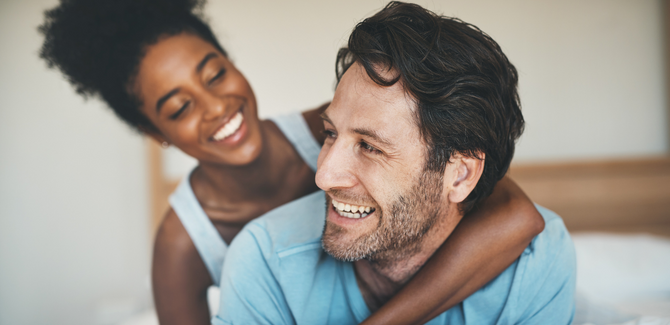 Why is Pegging So Popular?
These days, our strict binaries of gender (male/female) have become much more relaxed. Many people are becoming more gender neutral, neither identifying as male nor female, but, rather, somewhere on a broader spectrum of everything in between.
In heterosexual relationships, what once was considered to be taboo for cis-gendered heterosexual men has slowly eroded so that anal pleasure is now embraced. Men now realize that they have a prostate, that the prostate can give them immense pleasure and orgasms, and having anal sex doesn't make them gay or "less than". Lehmiller agrees, saying that our "fascination with pegging reveals something much deeper... a seismic shift in societal views on sex and gender…" He also notes that pegging, because it is introducing a new type of sex into the relationship, can be a big turn on. As they say, variety is the spice of life!
Pegging allows couples to play with gender roles, as well as dominance and submission in their relationships. Various types of BDSM are also a popular fantasy among many adults regardless of gender or sexual identity. So, pegging allows couples to play with those specific power and gender dynamics.
The Pleasurable P-Spot
The male prostate (or P-spot) is a walnut-sized gland about 2" inside the rectum. It is responsible for producing seminal fluid. It has also become known as a highly erogenous zone due to a large supply of sensory nerves, which, when stimulated, can create powerful, intense orgasms in men called 'Super-O's.'
Anal expert Tristan Taormino notes that the "anus, anal canal, and rectum are wonderfully erogenous zones, rich in nerve endings and super-sensitive to stimulation and penetration."
The prostate is also associated with multiple orgasms, which is when a man can experience orgasm without ejaculation. This allows them to keep going rather than stop for the usual refractory period (recovery period after orgasm.)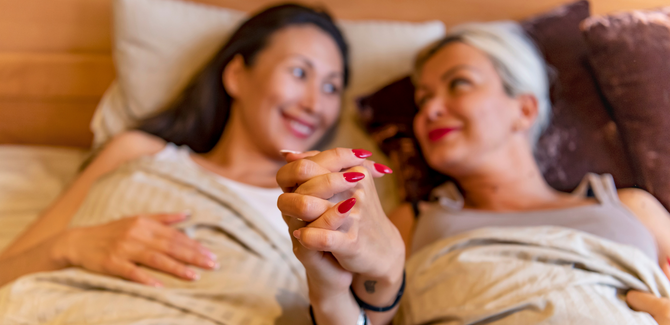 Communication
When exploring any new type of sex with your partner, it is important to have a conversation about it first. Read our guide on "How to Talk to Your Partner about Anal Sex." Taking that one step further, you may want to agree on a "safe word" that either partner can use during play if it becomes too intense, painful, or for numerous other reasons.
Butthole Cleaning
Before any type of anal play, clean your butt! This means have a bowel movement at least an hour beforehand, don't eat for a few hours before you play, and wash your bum with mild soap and water.
You can also use an enema or anal douche beforehand as well, but it is not necessary unless you are worried about poop or if you want to experience enema play.
Use Lube
One of the three keys to anal sex, along with communication and relaxation, is lube. Yes, lubricating the anus is that important. This is because the anus is not self-lubricating and doesn't stretch as easily as the vagina.
Any type of anal lube will do, and the more, the better.
Foreplay
A good warm-up is also essential when it comes to anal play. This includes stimulating all the various erogenous zones that turn you and your partner on, as well as anal massage.
The Rosebud Massage is a type of anal massage developed by sex educator Joseph Kramer, and it involves massaging and stimulating the "starfish" and surrounding buttocks before anal penetration. Then, using lots of lube, you massage the derriere, the cheeks, the crack, and the anal opening with "rocking, kneading, playful spanking, cupping, gliding, and stretching." This helps relax the mind and body in preparation for anal sex.
Get Prepared
For the pegger, you may want to try on your strap-on first to get used to it for a while before you attempt any type of penetration. It's also a good idea to finger your partner's anus first to get a "feel" for how the anal canal bends and where the prostate is located. Again, this is a great way to introduce your partner to how anal stimulation feels before advancing to pegging.
Start Small
Most pegging strap-ons feature a smaller dildo - for several reasons. For one, the prostate is only 2" inside the anus, so you don't need a huge strap-on to reach it. Two, a large dildo will likely be very uncomfortable, especially for beginners, so a smaller dildo is often the best way to start.
Penetration
During strap-on sex, the person being penetrated should decide on the degree to which they are pegged. That is, they decide the depth, speed, rhythm, and force of penetration. This is where communication comes in again, which is a must during anal play.
Best Pegging Positions
These are the three most basic pegging positions that are considered the best for strap-on anal sex.
Anal Missionary
The partner being penetrated lies on their back with their legs raised and knees bent towards their chest. They may also rest their legs on their partner's shoulders. Having a cushion or sex pillow like the Liberator Wedge under the butt also helps to raise it higher for pegging.
Doggie Style
This is a classic anal sex position in which the person being penetrated gets on their hands and knees, and their partner penetrates them from behind. This is one of the best positions for beginners and is easy for both partners.
Reverse Cowboy
In this position, the strap-on wearer sits on the edge of the bed or a chair, and the partner being penetrated sits on their lap. This position allows the partner on top to slowly ease down on the dildo and control the angle, speed, and depth of penetration.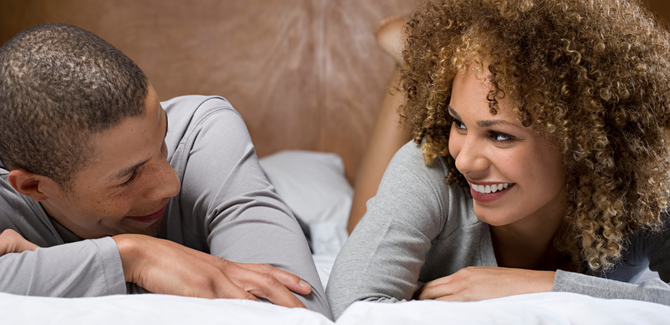 Let's Get Pegging!
Pegging is a great way to discover a new sexual pleasure for adventurous couples. Remember, take it slow, communication is key, and lube is your BFF. If you follow these important tips, it should be smooth sailing for all your anal and pegging explorations!