Rabbit Vibrators: How to Use and Groove
Rabbit Vibrators: How to Use and Groove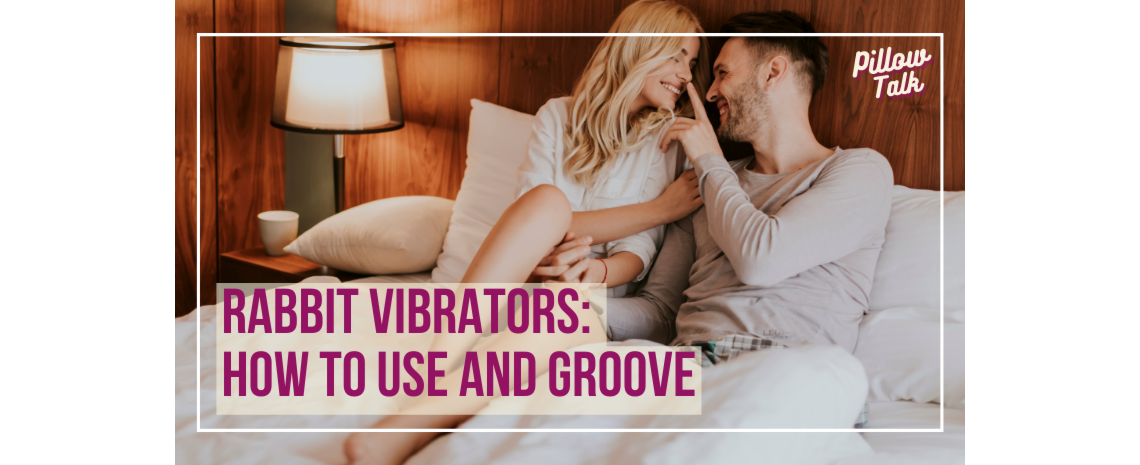 Rabbit Vibrators: How to Use and Groove
Hop on over to your local Lion's Den to grab a rabbit vibrator!
The popularity of Rabbit Vibrators lies in their diversity, the multiple functions they offer, and the dual stimulation. Approximately 70-80% of vulva owners do not orgasm from vaginal penetration alone, which is why adding clitoral stimulation is important, especially for those who have trouble reaching orgasm.
Grab yourself a rabbit vibe (our favs are below) and get ready to get down with everyone's favorite toy.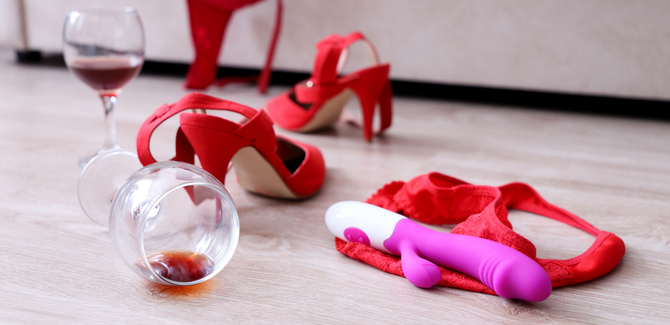 Top 5 Best Rabbit Vibrators
Here are the top 5 bestselling Rabbit vibrators, based on the highest reviews, as rated by Lion's Den's loyal customers.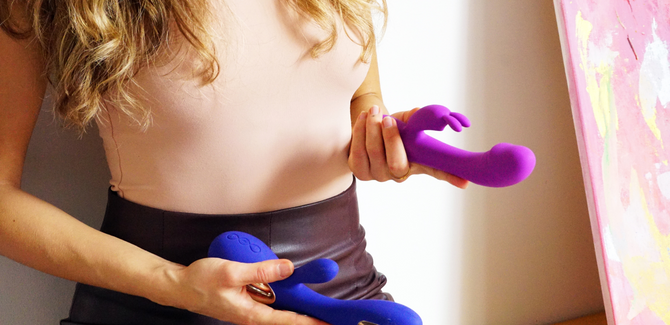 How to Use a Rabbit Vibe
Using a Rabbit vibrator can be a bit complicated, given all the crazy features, buttons, settings, and functions that some of them have. Here are some tips to get you started.
Get to Know Your Toy
After you have charged your vibrator up, get to know all the functions and what each button does before you try it on your vulva. You don't want to be scrabbling for various buttons or hit the wrong one mid-orgasm!
Lube It Up
This goes without saying for any insertable sex toy, but just in case, lube it up. Toys are not as slippery as dicks and don't have pre-cum to ease the way, so always use lube.
Test on the Clitoris
Try the bunny ears (or clit stimulator) first to see how it feels and the best placement before you insert your toy.
Get Perfect Placement
Once you have figured out the clit part, it is time to go internal with the insertable portion if you so desire. Again, lube it up and slowly insert it as it feels comfortable. Next, find the perfect placement and angle with the clitoral stimulator and vibrating dildo part simultaneously. Finally, adjust the shaft and ears until you find the right fit before turning it on.
Turn it On
Now that you have everything in position, you can turn it on one function at a time. Use the buttons to adjust speeds, patterns, and functions, and play with a bit to find out what you like best. Ideally, you'll want to snuggle the clitoris while hitting the G-spot or deeper.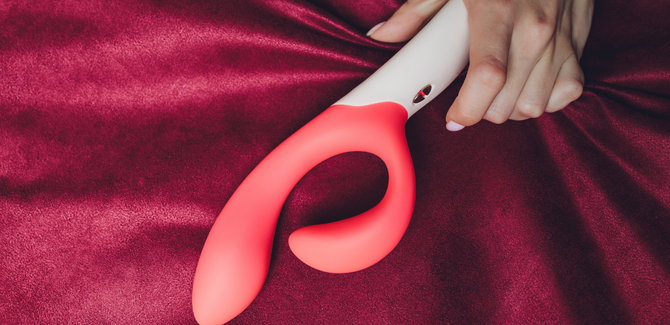 Explore Different Pleasure Methods
Thrusting
You can thrust the vibrator in and out like you would a dildo. Keep in mind that the clitoral stimulator may pull away while doing this, though. If you have a thrusting toy, you don't have to worry about this.
Grinding
You can grind your vulva against the toy for a different type of stimulation. Some folx do this while humping a pillow or their Teddy Bear. Hey, no judgment!
Partner Play
You can also use your Rabbit with a partner during mutual masturbation, anal play, or double penetration.
Different Positions
Basically, any position that feels good is the best when using a Rabbit Vibe. However, because bodies are all different and we all have different likes, you will want to experiment to find the best position for you.
That said, a few popular choices include:
- Lying on your back, knees bent with your butt propped up on a pillow.
- Doggie style is always another good option,
- Laying on your belly as you grind against it.
Use your Rabbit for foreplay, masturbation, or during couple's sex for various ways to play.
Final Words
So, whether you are a sex toy beginner or a connoisseur of sensual delights, a Rabbit Vibrator is sure to hit all the right spots and give you more intense combination orgasms.
And, remember: "Little rabbits have big ears."—Virginia C. Andrews