Rabbit Vibrators: Tips to Help You Purchase Your First One
Rabbit Vibrators: Tips to Help You Purchase Your First One
Rabbit Vibrators: Tips to Help You Purchase Your First One
Hop on over to your local Lion's Den to grab a rabbit vibrator!
Ever since that famous "Sex and the City" episode (1998), when Charlotte hides away for days with her new Rabbit Pearl vibrator, Rabbit vibes have grown in popularity, becoming some of the best-selling types of sex toys in the world. Rabbit Vibrators were once called the "Rolls Royce" of the vibrating world (by Oprah, no less, in 2006).
Since then, the Rabbit has spawned hundreds of similar dual-action sex toys, varying in design and complexity, from those that flutter the clitoris with multiple speeds to gyrating, pulsating, multi-functional, dual-action super-heroines designed to take you to ecstasy.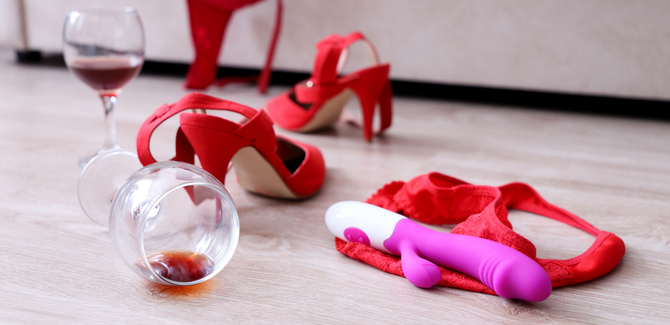 What is a Rabbit?
The original Rabbit vibrator was invented in Japan almost 40 years ago in 1983. Back then, it was taboo to depict phallic sex toys, so a Japanese sex toy designer (Vibratex) came up with the idea of disguising their toys by creating animal caricatures to hide their intended function: masturbation. Soon, women worldwide learned that these whimsical creatures were not only cute but also functional. So began the Rabbit vibrator craze that swept through women's bedrooms faster than a bunny on steroids.
Rabbit Vibrators are comprised of several features:
A clitoris stimulator, often in the shape of a bunny head with vibrating ears.

A dildo-shaped vibrating shaft for vaginal penetration and/or G-spot stimulation.

Some have tiny rotating "pearls" at the base that also pleasure the vulva and/or vagina opening.

Others have thrusting functions to really get you going.
All these features combine to give vulva owners simultaneously pleasure and intense dual-stimulation or blended orgasms.
In many contemporary models, the rabbit ears have been replaced by a rounded head or a clitoral sucker. Most also have dual motors: one that provides power to the clitoral stimulator and one for the vibrating dildo shaft.
Types of Rabbits
Today, hundreds of Rabbit vibes are on the market, making it very hard to choose just one. In addition, with so many complex functions, including multiple speeds, multi-directional rotations, as well as gyrating, escalating, pulsating, waving, and fluttering vibration options, finding the right Rabbit can be a bit of a challenge.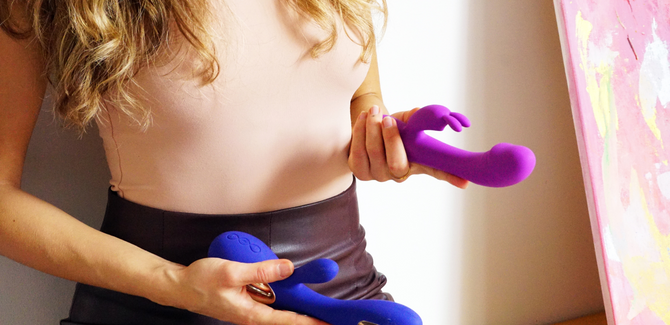 How to Choose a Rabbit Vibrator
When it comes to choosing a Rabbit vibe, here are some considerations:
1. Price
Rabbits are a high-end item ranging from $25 to $300. When shopping for one, keep your budget in mind. You can sort sex toys by price range by going to the Rabbits section, and in the left-hand sidebar, choose "Sort by Price" to select the price range you want to shop in.
2. Material
One of the first things I look for in a sex toy is material. I want to make sure my toy is body safe. The best material used in the production of Rabbits is silicone (IMHO), and most Rabbits are made of this material. Medical grade silicone is hypoallergenic, phthalate-free, and non-porous.
3. Size
The next consideration to keep in mind is the size. Some Rabbits are mini-bunnies, while others are quite large. Decide the depth of penetration you want, and remember that the G-spot is about 1-2 inches inside, while the cervix at the back of the vagina is about 3-7 inches deep. There are also slimmer thrusting parts for beginners as well.
4. Intensity and Function
When choosing your ideal vibe, always check out the functions and intensity. Find out how many vibration settings and speeds there are and how the toy operates.
Some Rabbits thrust internally, others have rotating beads, some curl like fingers, and others do it all.
Also, most Rabbits have clitoral "ears" that tickle your clit from either side, whereas others are like a big vibrating thumb, and still some simulate oral sex by using a sucking action.
5. Mode of Power
While most Rabbits are rechargeable with USB chargers, some are still battery-powered.
6. Noise
Check your toy's noise level before buying it if privacy is an issue. Most vibes will say "whisper quiet" to let you know you don't have to worry about it waking your roommates or neighbors.
7. Waterproof
Lots of Rabbit vibes these days are waterproof, so you can take them in the shower or bath for some sexy waterplay fun. Some say "splash-proof," meaning you can get them wet but can't submerge them underwater.
One Size Does Not Fit All
One downfall of Rabbit vibes is that they are not one-size-fits-all. Since the distance between the vagina opening and clitoris differs from body to body (called the "rule of thumb"), and Rabbits are all built differently, not every toy will fit you correctly or stimulate you the right way.
Ones with flexible clitoral stimulator arms and bendable shafts offer more options and the possibility to fit your particular anatomy better. However, it may take a bit of trial and error to find the best fit and practice to make it work for you.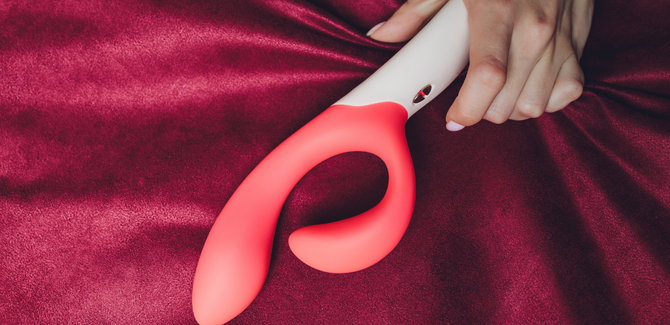 Final Words
The popularity of Rabbit Vibrators lies in their diversity, the multiple functions they offer, and the dual stimulation. Approximately 70-80% of vulva owners do not orgasm from vaginal penetration alone, which is why adding clitoral stimulation is important, especially for those who have trouble reaching orgasm.
So, whether you are a sex toy beginner or a connoisseur of sensual delights, a Rabbit Vibrator is sure to hit all the right spots and give you more intense combination orgasms.
And, remember: "Little rabbits have big ears."—Virginia C. Andrews