Level Up Your Power Dynamic: 4 Ways to Engage in Power Play During the Workday
Level Up Your Power Dynamic: 4 Ways to Engage in Power Play During the Workday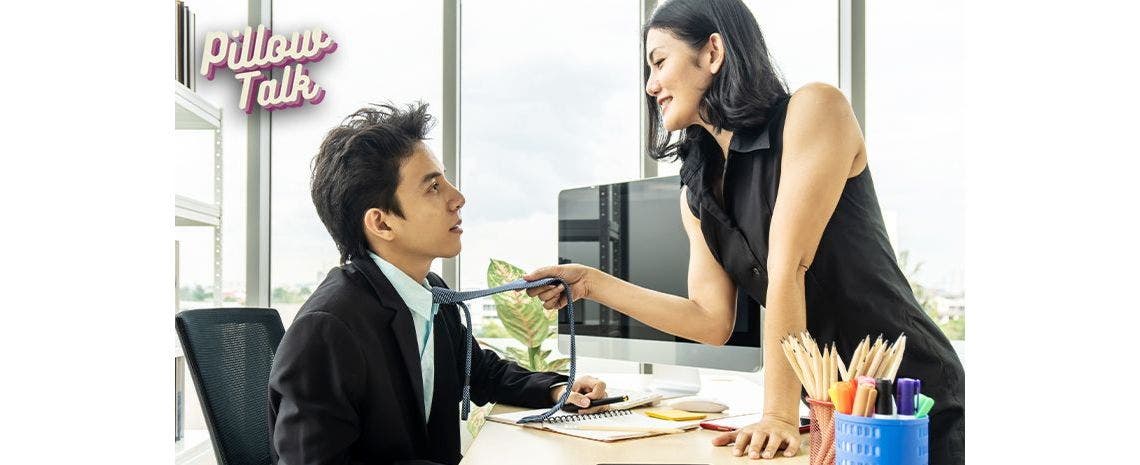 Being an adult can put a damper on sex lives and living as our kinkiest selves because we have jobs, bills to pay, kids to drop off for different things, and laundry that never seems to be done. But what if there was a way to have some kinkiness in the everyday, especially if you have a dom/sub dynamic? Here are four different ways to engage in power play during the workday so you don't have to table your kinky side for adulthood.
Task Management
Depending on the type of job you have you may be able to let your dom assist you in tackling the to-dos of the day. You can send over your to-do list for the day when you get to work and as you complete tasks your dom will tell you what to do next and what you will get as a reward for completing things. Some ideas for rewards could be impact play when you get home, some cuddles, or even a new day collar.
Check-In Messages & To-Dos
Sending check-in messages is another way to add in some fun power play during the day. You and your partner should set a time limit or frequency for check-ins and every time the sub will complete a task that the dom gives them. Tasks can include sending a tit pic in the bathroom at work, writing out three things they want the dom to do to them next scene, or a pic of them drinking their water–the options are limitless. This option is a great one if the sub is brattier and the dom wants to make sure they are doing what they are supposed to and creates more opportunities for punishment and reward throughout the day.
Decision Making
If you all have a dom-sub dynamic in which the dom takes on all decision making you can continue that through the workday, even if you don't work at the same place. All you need for this is your phone to send messages throughout the day. Stopping for a morning coffee? Send the menu to your dom so they can tell you what to get. Going to lunch with co-workers? Send the menu for the restaurant before you head there so your dom has time to review it before you have to order without your co-workers knowing that your dom is ordering for you. Unsure what to wear to work that day? Let your dom pick for you. There are a lot of ways to give your dom decision-making power around the mundane daily decisions.
Discreet Public Play
This option is best for people who are more secluded in their workday, so people who work from home, folks who have their own office, or folks who don't interact in person with other human beings during the day. Discreet public play is when you wear a sex toy while out and let your partner/dom control it. You can use products like the We-Vibe Moxie+, Zalo Aya, and the Lovense Hush Butt Plug. Discreet public play during the workday is a real exploration of focus and control to see if you can get what you need to be done while your dom drives you wild with pleasure.
Though you may not be able to engage in a full-on scene during the workday doesn't mean that you can't integrate power dynamics into the day. There are a lot of ways to explore one's kinky side even when the realities of adulthood try to overshadow it. Now go get kinky at work without anyone knowing.