Kink-tober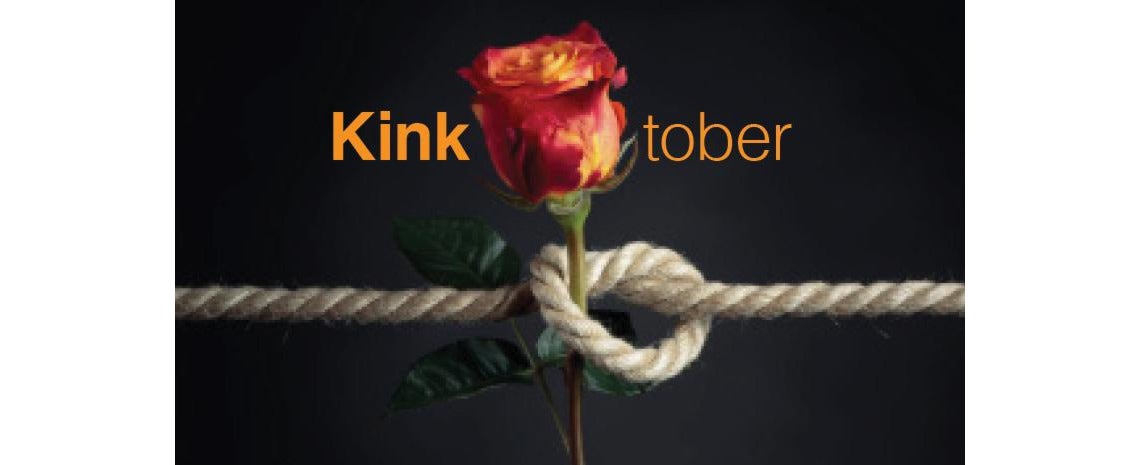 Kink-tober
Kink vs. Fetish
Kink is a sexual desire driven by fantasy. It's the indulgence of the mind through the body.
"Kink" and "fetish" are often used interchangeably, but there is a difference. Fetish refers to a specific object, sexual or non-sexual body part, or behavior that must be present for one to achieve sexual arousal and enjoyment. Those with a fetish, like foot fetish, may find it difficult or impossible to experience sexual pleasure without the object or behavior.
A kink is a sexual behavior or practice that falls outside of standard sexual practices. Something very spicy and daring to one person might be just a step up from vanilla for another. The world of kink is vast to explore! There are even specific communities people can join to explore kinks, talk with others, and learn useful information.
Some examples of Kink include:
BDSM
Three distinct communities that use power imbalance for sexual pleasure. BDSM stands for Bondage and Discipline, Domination and Submission, and Sadism and Masochism.
Impact Play
Using an object for hitting or spanking for sexual pleasure.
Role-Play
Portraying characters or creating a fantasy for sexual pleasure.
Cuckolding
Watching a partner have sex with another person for sexual pleasure.
While not all kinks involve toys and accessories, props and various accouterments can elevate the experience and take it from feeling like an amateurish attempt to a bonafide sexual ritual. Rather than utilizing something like a bathrobe sash for restraints or a stray piece of plywood for a paddle, investing in quality toys and accessories can increase participants' safety and physical and aesthetic pleasure. The right tools for the right jobs, as the old adage says.
At Lion's Den, we have dozens of products to explore your kinky side, from ticklers and blindfolds to sex machines and everything in between. Our sales associates are product experts, so don't hesitate to ask them your questions. While you may know what you want to try, they can offer advice for your specific needs, challenges, or interests.
Kinks are personal, and you know what you like, so work to explore your specific fantasies rather than try to tick boxes of what you think kink has to be. Talk to the staff about new products or the type of play you enjoy. Learning about new products, play, or sexy fun could spark something in you - and experiencing different kinds of stimulation is what kink is all about.
But however you choose to play, we hope you have fun and want to empower you to explore your kinks, from most vanilla to most avant-garde.