Go Back to School with Student-Teacher Role Play
Go Back to School with Student-Teacher Role Play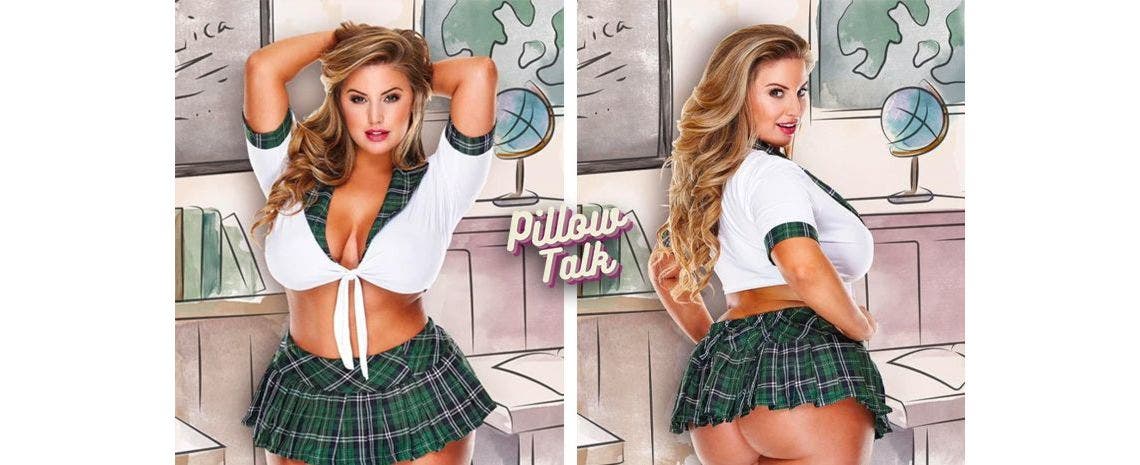 Unless you're in school yourself or have school-aged children the excitement and energy of going back to school might not be a reality for you outside of the barrage of back-to-school shopping commercials being fed to you. But why can't everyone experience the excitement of going back to school in some way? Who's to say you can't. Role play is an option and allows for all of us to relive the glory days of being in school, but sans the homework, uniforms, and quizzes and tests. So, here's a short how-to for engaging in the naughtiest teacher-student roleplay that will surely get you sent to the principal's office.
Step 1 - Choose a persona and uniform.
Putting on your uniform helps you slip into your persona for the roleplay. Depending on your role and the person you want to "be" during the uniforms can vary greatly. So, start by figuring out the persona and build the uniform around that. So, are you going for cool, laid-back college professor or strict teacher at a Catholic school? For the student are you the troublemaker in class or the teacher's pet always looking for extra points. Depending on the persona you can dress to match. So for a cool, laidback professor you can do jeans, a button up, and a cool blazer or if you want to give strict nun at the Catholic school a nun's costume is a great choice. If you are the student, you can lean into that persona with ease with some schoolgirl lingerie. There are a variety of options so you can choose things that best fit your student persona.
Step 2 - Gather materials.
Depending on the activities you enjoy during sexual activity you may be able to pull some school supplies into the fun. If you are a fan of impact play and experienced you can use items like rulers instead of the usual flogger or crop. If you are newer to impact play, I would recommend sticking to using impact play toys that you already know how to use and are comfortable with. Be sure to throw your lube in the backpack so you are prepared for things to get wet and wild and oh so slick. If you are wanting to incorporate some bondage into your play, but stay on theme you can add some candy cuffs for the student who is always eating during class or do some feather cuffs that definitely break dress code and will have you sent to the principal's office in no time.
Step 3 - Develop the scenario.
You've chosen your persona, you have the costume/wardrobe picked out, and you have gathered the necessary materials, but you're not there yet. You still need the scenario. Is this a punishment roleplay? Is a student being reprimanded? Or is it a seduction situation where the student seduces the teacher or principal so that way, they can pass the class or not be suspended? When you figure out the story of your roleplay you and your partner can decide if you want to fully flesh it out or leave it more open-ended with space for improv. Whatever you do the story is y'all's to create and play out so play by your own rules and have fun.
Back to school time may not have been the most fun for you in the past, but that doesn't mean you can't change the narrative. Make this time of year sexy and enjoy yourself. Let the endless commercials about backpacks and apartment materials get those creative wheels turning so you can have a naughty roleplay romp during office hours without the hassle of a real college tuition.