Give Into Your Fantasies: Be A Monster F*cker with Creature Cocks
Give Into Your Fantasies: Be A Monster F*cker with Creature Cocks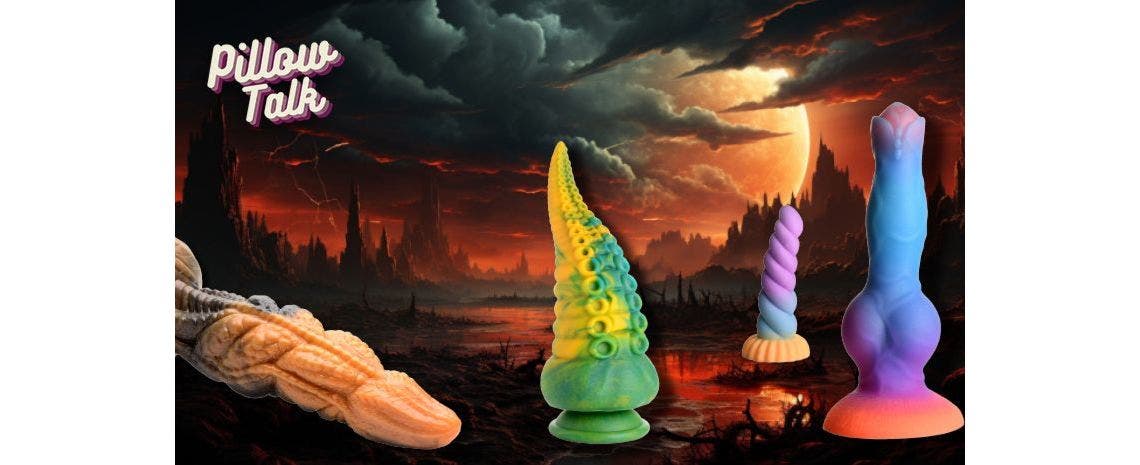 Have you ever thought "I would sleep with (insert fictional creature or monster)?" Well, have no fear, you are not alone and there is a name for that. Sexual attraction to monsters is actually called teratophilia, but in layman's terms, it is a monster kink. And though monsters may be relegated to the pages of books and the world of movies and TV shows, doesn't mean you can't get off to a monster. Thanks to Creature Cocks, being a monster fucker can be a reality! So let's explore the monster fucking options and fantasies together, shall we?
Dive Deep Into the Depths of the Sea
If you aren't afraid of the vastness of the ocean but rather intrigued and enticed by the possibilities of the monsters lurking on the ocean floor, there are quite a few options available to you. You can dip your dick into some sea pussy with the Pussidon Sea Monster stroker. The multiple textures inside allow you to feel the different types of sea creatures that may be living in the ocean.
The King Kraken dildo will let you experience a notorious sea monster that has earned a place in history for destruction on the high seas and now it can destroy your holes. The bright colors of the dildo help to make the Kraken less intimidating than if you encountered it on the deck of a ship.
Venture to the Depths of Hell
Out of this World Pleasure from Outer Space
If you are more so into science fiction-based monsters, there are a number of options for you. If you have ever thought about having sex with the Borg Queen, might I suggest trying out the Wormhole Alien Stroker? I am pretty sure that there has to be an alien species that has glow-in-the-dark genitals, but until we make first contact with them the Galactic Alien Cock will be a great way to satiate those alien desires. And for those who have the recurring wet dream of being abducted and impregnated with alien eggs, the Xeno Egg or Larva Silicone Ovipositor dildo makes that fantasy a reality.
Regardless of what your monster fantasy might be just know you are not alone in your monster kink. And though you might not have the chance to fuck an actual monster, you can still experience some monster-level pleasure with Creature Cocks! Exploring your monster kink is healthy and fun, so get creative, develop a story, push the limits, and experience pleasure in new ways!