4 Reasons to Try Sex on Cannabis
4 Reasons to Try Sex on Cannabis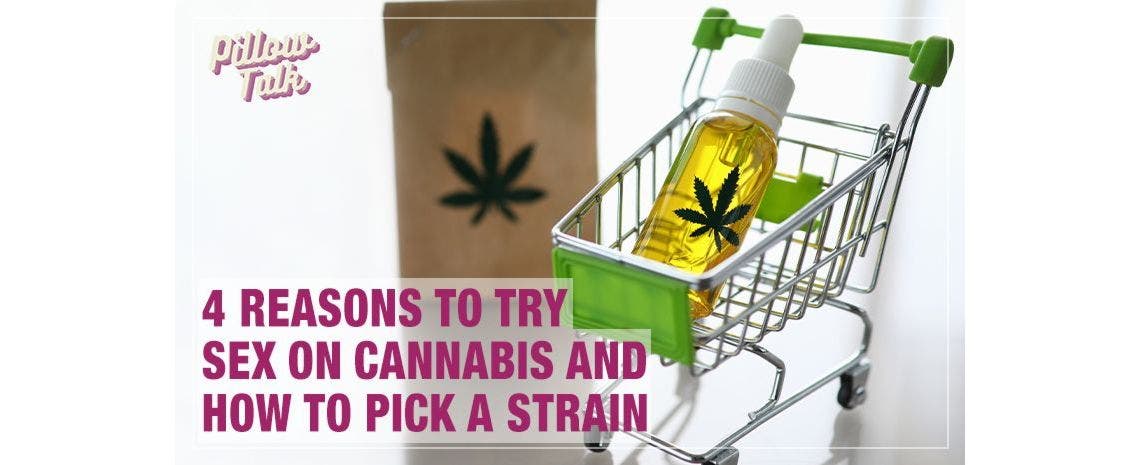 Cannabis is regularly thought of as something for stoners, but what if I told you that it could be used to enhance sexual experiences? Well, it can! For many people, cannabis might not be a common part of their daily life or sex life, but there are some benefits to introducing cannabis into your sex life. Here are four reasons and ways to do it as well as tips on picking strains that enhance sexual activity.
An Aphrodisiac
Cannabis is known to be an aphrodisiac just like oysters, dark chocolate and strawberries. Aphrodisiacs impact people differently, some say it is a placebo effect and others feel that it does heighten their sexual desire. You can use cannabis as an aphrodisiac to get you aroused and in the mood. I am impartial to the Royal Highness strain for arousal, but we will get into that later.
Relaxation
Sex is better when we are relaxed, but as adults, it can be difficult to relax with the laundry list of to-dos and stressors in our daily lives. Cannabis, whether it be THC or CBD, is known to help with relaxation. Since cannabis comes in a variety of formats you can use a lot of different methods to help you relax, from smoking to edibles to tinctures you have a lot of options for how to consume cannabis to help with relaxation.
If you are someone who can't or does not want to get high you can use CBD-only products. CBD does not contain THC which is the component of cannabis that gets you high. So if you have to do drug testing or just don't want to experience being high CBD is a great way to relax still and be used for sexual activity.
Heightened Sensations
It is not uncommon to struggle with feeling how things feel during sex. Using cannabis can help you be more attuned and in touch with your body to recognize and enjoy sensations more deeply. Heightened sensations are not a guarantee for everyone though, because everybody is different, and your body may respond differently to different strains. That is why it is important to understand how to pick a strain for yourself.
Picking a Strain
If you are new to using cannabis picking a strain can seem daunting and overwhelming, but it doesn't have to be. Your starting point is going to be deciding the type. You can choose from Indica, Sativa, and hybrid strains. Some people say that Indica makes them sleepy, while Sativa gives them energy. If you want to see if that is the case for you, I recommend trying both. You can get pre-rolls of each to see how they impact you.
After you have decided on which type, you will want to decide on how it is ingested or consumed. As mentioned, there are a lot of ways you can do it. If you do not want to try smoking, edibles are an option and are great for taking in advance of sexual activity because they have a longer wait time before they start working.
If you are going the smoking route and choosing a flower you will want to talk with folks at the dispensary to learn about the different qualities of strains. If you are going the edible route and you haven't tried them before it is recommended to start with 5mg of THC. And if you really want to just dip your toes you can give CBD lube a try.
Enjoy Cannabis Vibes Without Cannabis
If you aren't yet ready to venture into the world of cannabis you can still enjoy the fun with some cannabis-themed toys. You can get a cannabis leaf vibrator, from a bullet or wand to a dual stimulator, and feel the vibes of cannabis. The Blaze Cannabis Stroker will let your penis get high and hard with pleasure. Enjoy some doobies anally with the Doobies Anal But Plug set.
No matter what route you take, be it smoking cannabis with THC, just using CBD products, or enjoying cannabis-themed sex toys, we hope that you enjoy exploring *higher* level of pleasure!