Edging for More Powerful Orgasms
Edging for More Powerful Orgasms
Edging for More Powerful Orgasms
Waves of pleasure await you
Edging (also referred to as "peaking, or surfing") is the sexual practice of delaying orgasm during stimulation through a cycle of stopping and starting (called the stop-start method), either via masturbation or partnered sex. The advantage of this practice is that it can lead to more intense pleasure, a prolonged sexual experience, and a more powerful orgasm.
Edging is often said to help premature ejaculation in men, but any gender can practice it for various reasons.
In this article, we will explore what edging is, why you may want to try it, and of course, how to do it to become more orgasmic.
What is Edging?
During edging, a person would pleasure themselves or engage in sexual stimulation with a partner almost to the point of no return, aka the edge of climax. Then, just before they reach orgasm, they would stop, or slow down stimulation to delay climax and/or ejaculation, then start up again when they feel the urge to orgasm pass. Repeat these steps until a person decides they want to experience orgasm.
It sounds simple, but stopping or delaying orgasm at a certain point can be challenging, so timing is very important.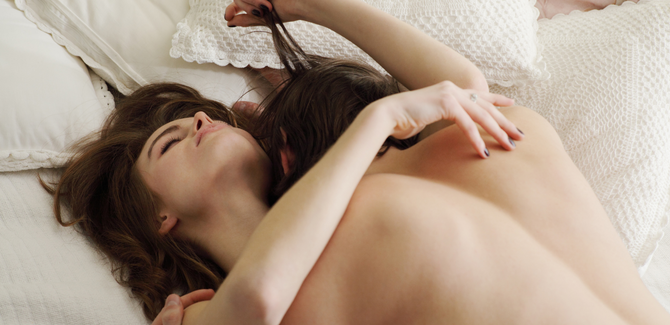 Why Do People Perform Edging?
People enjoy edging mainly because it can lead to a more intense orgasm. Other reasons why edging may be beneficial include:
It can help penis owners delay ejaculation and last longer, either solo or with a partner.

It can help build sexual confidence and stamina.

It allows one to take control of their pleasure and orgasm.

It allows for a prolonged sexual experience and more pleasure.

It can help take away the pressure to "perform."

It allows one to take the focus away from goal-orientated sex for the sake of orgasm alone so that individuals can focus on pleasure for pleasure's sake.

It allows one to slow down, enjoy the journey, and experiment with various types of stimulation, touch, and new sexual activities.
Will I Get Blue Balls?
According to Medical News Today, edging rarely leads to "blue balls," otherwise known as epididymal hypertension, a condition that causes a build-up of blood in the testicles that may cause the balls to take on a slight blueish tint. This engorgement of blood can create aching or mild pain in the testicles. It is not dangerous, however, and wears off after a while.
And despite what a lover may tell you, it is not your fault if they get blue balls. They don't need to have sex with you or have you "finish them off" in order to relieve it. Simply masturbating or distracting themselves with a non-sexual activity will help them get rid of the symptoms.
Incidentally, vulva owners can get an equivalent to blue balls, called "blue bean" or "blue vulva." This happens when the vulva or clitoris gets vasocongestion, and the erectile tissue swells with blood. But, again, it's not harmful, and a cold shower or some solo sex and sexy self-care will make it go away.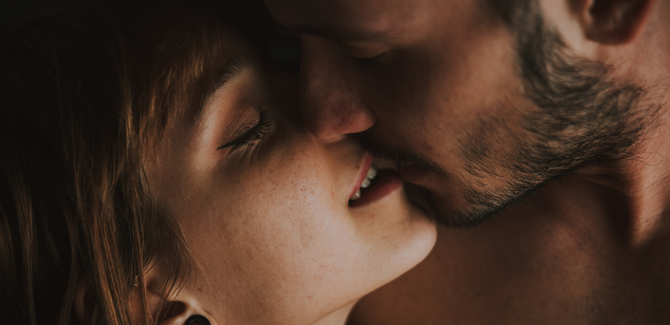 How to Edge
We know why an individual may want to try edging; now, let's find out how to do it!
You may want to try edging first during self-pleasure to get the hang of it. Trying this with a partner for the first time may prove a bit challenging as timing and self-control are involved, and it can take practice. Also, knowledge of one's intimate body and turn-ons is an important factor, which may be difficult to convey to your lover when you are in the moment. You may also want to learn more about the stages of arousal during the sexual response cycle to help you figure out when you are about to orgasm before it actually happens.
Edging Solo Style
Get out your lube and any play toys you may need, such as a clitoral stimulator or masturbation sleeve.

Warm yourself up with your usual form of foreplay first to get yourself aroused.

Stimulate yourself until you feel about an 8 on the scale of arousal, 1 being not aroused and 10 being orgasm.

Back off or stimulate another area of your body until your come down to about a 5.

Remember to breathe and keep your body relaxed when practicing edging. It will help you last much longer and slow down arousal.

Continue to repeat steps 3-5 for as long as you desire or as long as you can stand it.

When you want to achieve orgasm, simply continue to stimulate yourself until you reach 10 and beyond.

You may also decide you don't want to orgasm or ejaculate at all. Penis owners can transmute their sexual energy by not ejaculating but still have an orgasm as well, which allows them to become multi-orgasmic.
Edging with a Partner
If you want to try edging or orgasm control with a partner, you may want to try mutual masturbation first, so you can show and tell each other how you each enjoy pleasure.
To do this during sexual intercourse, follow these tips:
Gather your sexy supplies, such as lubes, toys, and bondage restraints if desired.

Don't forget the foreplay.

During penetration, lovers can stop thrusting, hold still, or slow the intensity.

You can also try changing positions or switching to another type of sexual activity other than penetration or genital stimulation.

Stay present within your arousal and let your partner know if you are about to go over the edge into orgasm.

Don't wait until you get to a 9 on the arousal scale, as it may already be too late to stop mid-orgasm or mid-ejaculation.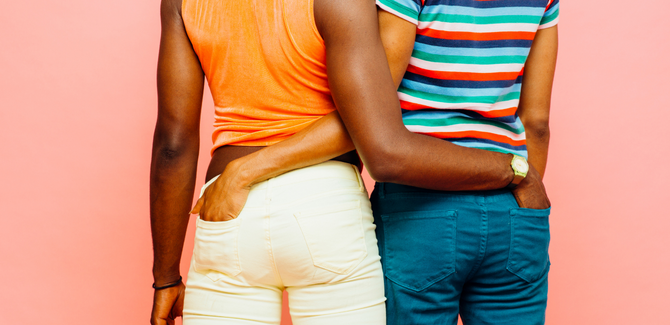 What is Orgasm Control?
When you hear about edging, it can also be in the context of "orgasm control" or "orgasm denial," although they are not quite the same.
Orgasm control is like edging and can be done solo or with a partner. Orgasm denial, however, is a type of kink play where one partner stimulates their lover to the cusp of almost reaching orgasm, then backs off, keeping them in a heightened state of sexual arousal and tension for a prolonged period. This type of "tease and denial" is often done in combination with sexual bondage and can be akin to erotic or "vibrator torture." Chastity and cock cages are also sometimes used in orgasm denial.
Forced orgasm is similar to orgasm denial in that one partner may be sexually restrained with their consent, while the other stimulates them to orgasm and beyond, resulting in uncontrollable multiple orgasms. This is often done on vagina owners by strapping a powerful wand vibrator, like the Magic Wand, to their genitals and is popular in porn, but it can also be applied to penis owners as well. These practices are part of BDSM play and power exchange.
Other Ways to Delay Orgasm or Ejaculation
If you find it hard to keep your stamina during sex or want to delay orgasm and ejaculation, there are a few sexual tools that can help.
There are many great reasons you may want to try edging, either by yourself or with your partner. Edging can lead to amazing orgasms and new heights of pleasure and enhance your sex life.
You may also enjoy our article on "Prolonged Pleasure."
For more tips, visit us on social media.