Add Some Sexy Spice to Your Bach Parties
Add Some Sexy Spice to Your Bach Parties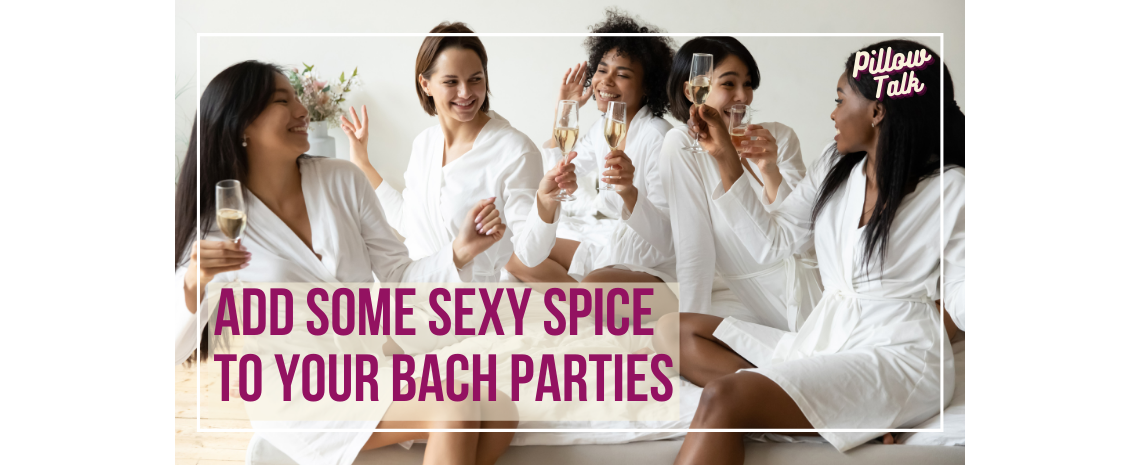 Add Some Sexy Spice to Your Bach Parties
Create a fun, sex-positive experience for your besties
Bachelorette season is here, and though every bride is different and each party has its own vibe, they can always add some sex-positive spice. So whether you are the Bride-To-Be or a Bridesmaid doing the planning, there are some ways to add some sex to the festivities that don't include hiring a stripper (though if that is your jam, go ahead and do it – with the Bride's consent of course.)
---
Editor's note: Bachelorette parties have been notorious for novelty party gear and silly, sexy games. We're all for a fun time with your besties! But, we also are down with real conversations about sex and pleasure. We hope that through our resources and your own self-discovery, you will feel empowered to talk and engage in sex-positive conversations with those closest to you. Sex doesn't have to be a taboo subject; it can be an intimate conversation started to support and grow closer to those around you.
---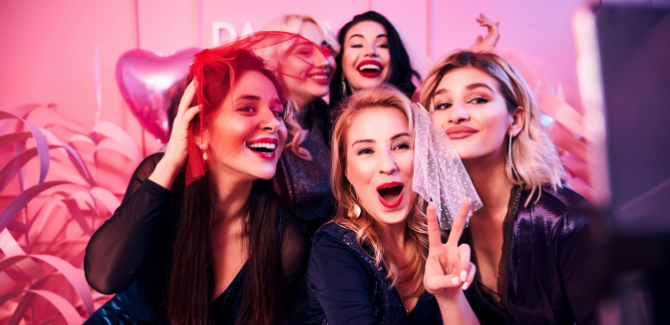 Spoil Your Party Goers
Don't give the same hangover recovery kits that everyone gets when they go to bachelorette parties. Instead, provide them with something they will continue to use and bring more fun times. Creating goodie bags with sex toys and lubes gives everyone a chance to try something new or prioritize their pleasure in a way they hadn't before.
Include a little sweet treat with the Mini Sweet Cream Vibrating Bullet. It is a cute little addition to good bags while also having some power. A vibrating bullet is an excellent option if you don't know people's levels and comfortability with sex toys. Lube adds pleasure to the experience, so throwing in a water-based lube is an excellent addition to a goody bag. The CG Woo Hoo Lube is a perfect option since it is fragrance-free. A final pleasurable addition to the goody bag would be a massage candle. They offer versatile uses, from being an aromatic candle to being a massage oil to moisturizing the skin, and I think you could never go wrong with the Guavalava scent.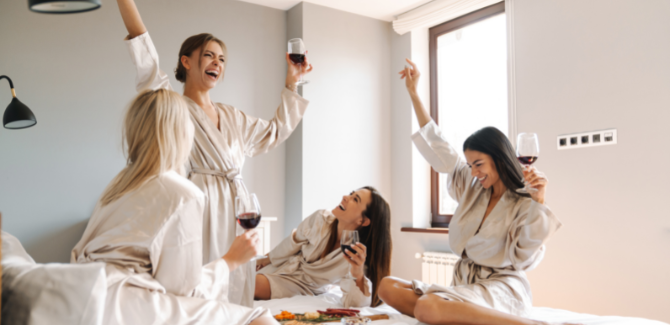 Plan a Night Out in Lingerie
Lingerie may seem like just a bedroom clothing option, but there are many ways to dress up lingerie for a night out on the town. For example, plan a night during the bachelorette party where everyone dresses up a lingerie item to wear out. You can do this on an all-black night, and then the bride-to-be is in white lingerie.
For bridesmaids who are more risque and comfortable in lingerie, the Pamela Caged Teddy paired with some black jeans and heels is perfection. The Raven High Neck Bodysuit is an excellent option for more conservative bridesmaids as it offers more coverage while still being sexy. The Plunge In Teddy works well for the bride and would also pair well with some jeans.
If a black and white night is not the vibe of the bachelorette party or the bride-to-be, you can choose from many other options that work well as a going-out fit, like Vanessa Embroidered Teddy or the Havana Night Long Sleeve Bodysuit. Whatever the bachelorette party theme, some lingerie could work perfectly for a night out on the town, whether in your hometown or on a girls' trip.
If you don't want to wear the lingerie out, you could just stay in for the night, bring a polaroid camera, and do a boudoir shoot at your Airbnb or hotel. It will give you a keepsake for the fun weekend, promote self-confidence, and give you some sexy pics to send to your lover when they inevitably text you that they miss you while you're away.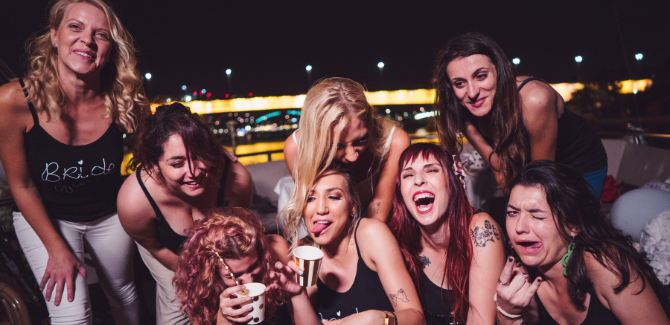 There are always ways to make a bachelorette party more sex-positive and sexy, and it doesn't have to be as outlandish as hiring a stripper. So give these few options a go and see how excited your bachelorette party-goers are when they crack into their goodie bags or how excited everyone is dressing up for a night out or a boudoir shoot night in!
For more tips, visit us on social media.