A Quick Guide to Getting Started in Kink & BDSM
A Quick Guide to Getting Started in Kink & BDSM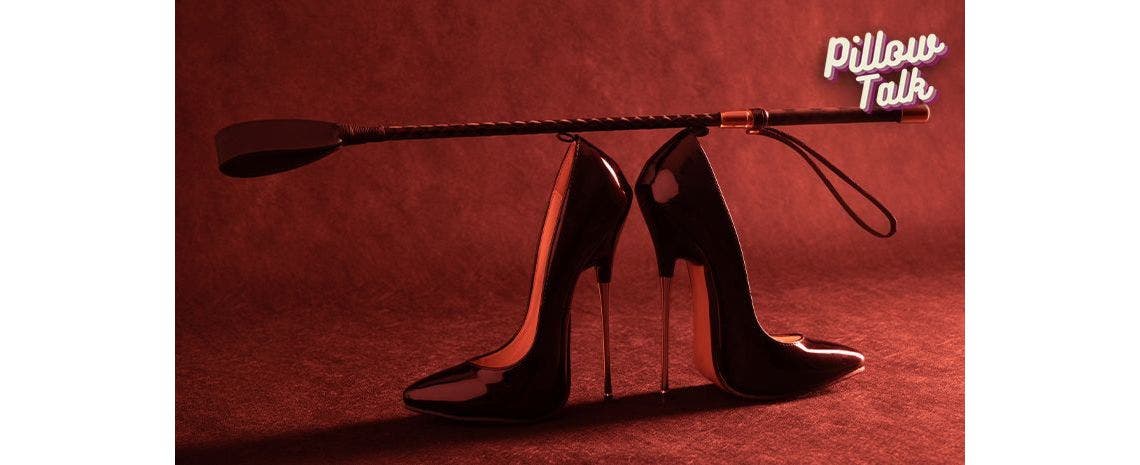 October is Kinktober, which means that for a lot of people, all that is on their minds is kink, BDSM, and fetishes. But if you are someone who is just learning about kink and BDSM this month can be a little overwhelming, so many activities and things to participate and engage in and some of them are more geared toward advanced kinksters, but what if that isn't you? Have no fear! We are here to help you enjoy Kinktober, just as much as everyone else. Here is a quick guide to getting started in kink & BDSM for beginners because everyone needs to know where to start so they can engage safely and have a good time.
What is kink & BDSM?
Kink is an umbrella term that means any non-conventional sexual activity or interest. Under that umbrella, we have activities that you may have heard of, like anal play and bondage, and there are larger categories as well, such as BDSM and fetishes. BDSM is regularly connected to kink, though the intricacies sometimes get lost. BDSM is a category that stands for bondage & discipline/dominance & submission/sadism & masochism (or sadomasochism). Within the breakdown, there are a slew of different activities and interests that count as BDSM, but they do not all look one way. Another category of kink is fetishes, which are sexual desires that sexual gratification is strongly attached to. Though there are big terms to describe the activities the list of activities is seemingly never-ending.
Where to learn?
As you start to explore the world of kink & BDSM you will see so many activities and as eager as you may be to dive in you want to make sure you are educated in how to engage in the activity safely or at least with the least risk possible. Knowing where to learn about kink & BDSM activities can be overwhelming and confusing because the internet is wide open for anyone to put anything on it, so you are going to want to make sure you are learning from reputable sources. Some good places to start with learning are books, sex shops (like Lion's Den), dungeons, workshops, and online videos. If you are an avid reader, there are so many books to choose from and many book lists to make choosing books easier. Visiting a sex shop in person will allow you to learn and ask questions about kink & BDSM activities with people who know a lot and that goes for dungeons as well. You can also attend workshops taught by kinksters and educators that focus on technical skills and more cerebral skills like communication and emotional regulation/education. There are also so many online resources like YouTube videos to learn skills, like rope bondage.
How to figure out what you might like?
As you start to learn more about kink & BDSM you will definitely start to be fascinated by so much, but fascination doesn't necessarily mean you will actually enjoy the activities. If you are wondering how to discern if you would like a kink or BDSM activity there are a few things, you can do. My first recommendation is to check out kinky porn. Porn gives a real glimpse of activities that may it easier to understand by seeing it visually rather than just reading about it or looking at pictures. You can also take quizzes to connect what you like with specific kinks and BDSM activities. A great and regularly referenced quiz within the community is the BDSM test. Another way to see if you like an activity would be to try it out with someone who is experienced and that is where actively engaging in the kink & BDSM community comes into play.
Finding a kinky community?
Kink is a community. The folks that practice and play in kink & BDSM are what make it what it is and are vital to it. Though kink is widely engaged not everyone is publicly "out" as a kinkster, so finding community can prove difficult, especially if you don't live in a major, metropolitan area. When you are trying to find a community, I recommend starting online. You can join sites like FetLife to build community and have the safety of an alias profile that doesn't require you to use your real name or a picture of your face. You can also attend in-person events like munches, which are kink gatherings where play doesn't happen. Munches are like kickbacks, where you hang out with people interested in the same kinks as you without engaging in physical activity. They also are generally held in public spaces like bars and coffee shops. Social media is also another avenue you can explore for building community. Kinksters are on Instagram and Facebook and making friends on the internet is a very real and valid way to make friends and build community in our day and age.
Now that you know a little more about kink & BDSM, I hope that you are feeling more confident about getting started. It is important to remember that there is no rush to engage and participate in kink & BDSM. You can take your time and go at your own pace. Kink is a very individualized experience so don't think you have to be at the same level that someone else is.