10 Books to Add to Your Library for a Better Sex Life
10 Books to Add to Your Library for a Better Sex Life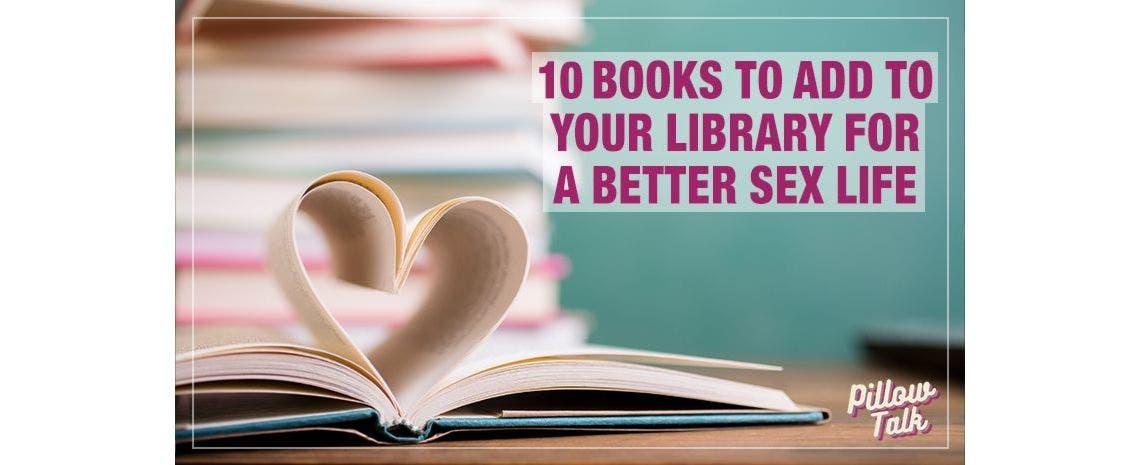 A lot of people would love to learn more about sex and traditional avenues for that can be hard to find, but there are many ways to learn. One avenue is regularly overlooked and that is reading. There are books galore that can help you enhance your sex life through technical skills, communication skills, and thinking outside of the box to find pleasure in new ways. Here are ten different books to read to enhance various areas of your sex life.
Oral Sex Skills
Marcy Michaels has two specific books to help with eating pussy and sucking dick, The Lowdown on Going Down and Blow Him Away. These books offer exercises to train your mouth, jaw, and tongue to have the stamina for oral sex. You will also get techniques and tips to help you provide your partner pleasure. The books also give you an anatomy lesson, so you best understand the body and how to stimulate it. Oral Sex for Everybody can provide you with more imaginative ways of participating in oral sex.
Exploring Kink & BDSM
Communication Skills
Regardless of what you are interested in exploring or diving deeper into there are so many additions you can add to your library to enhance your sex life. And don't be afraid to turn to books to learn, we all learn in different ways and reading is fundamental. There is also no timeline for enhancing your skills, so take your time and explore what you feel drawn to. You can also always supplement your reading with workshops, learning from sex educators and folks in actual stores, like ours, and other educational avenues.