Characters We'd Like to F*ck
Characters We'd Like to F*ck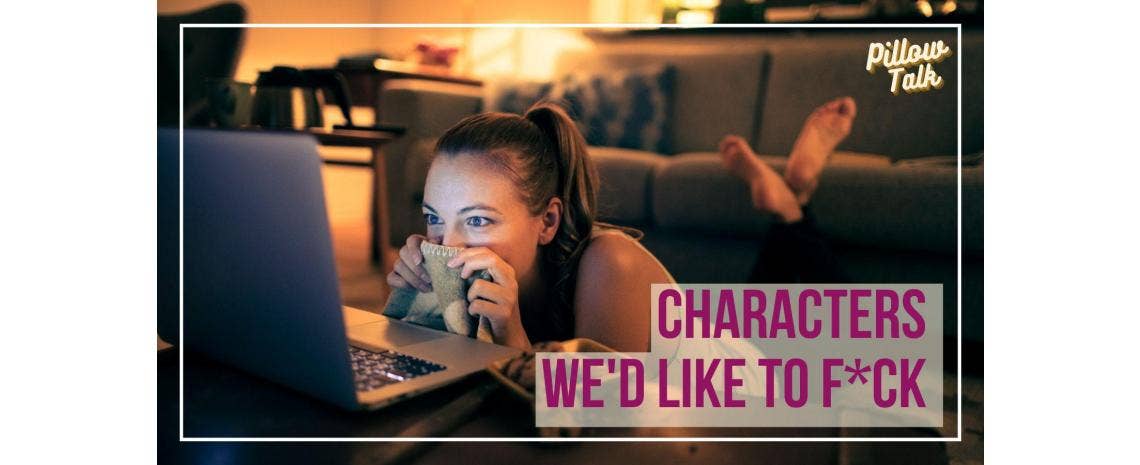 Characters We'd Like to F*ck
We can watch these people aaaall day long.
This pandemic may not be the best thing to happen, but it sure has led to an abundance of new TV shows and movies, which means a wave of characters for us to fantasize about non-stop. Here is a non-exhaustive list of TV and movie characters we'd like to f*ck if ever given a chance. Please note that this list could go on forever!
Che Diaz - And Just Like That (Sex and the City Reboot)
Do we want to fuck them because we're into them or because the writers of And Just Like That have emblazoned the image and name of Che Diaz into our minds? Everyone else is or has fucked them, so why shouldn't we? Regardless of the reason, we have seen that there is something about Che, and the sex must be damn good since it led to Miranda leaving Steve AND blurting out "I love you" during their second sexual interaction. I'm just saying it has us curious.
Saru - Star Trek Discovery
Okay, this one may not be for everyone, but hear us out. Alien sex sounds hot as hell, and Saru is so gentle like it would probably be the most sensual and soft sexual experience ever. Also, the length of those fingers….The digital stimulation would be mind-boggling! Saru also has some real strength. He could probably pick us up so easily and have us in some gnarly positions.
The Duke of Hastings - Bridgerton
Now the Duke may not be returning for season two of Bridgeton, but that does not mean we won't continue to fantasize about him. Unlike Daphne, we understand sex and how babies are made, so if he says no babies, we say okay to that. We will gladly bring the rubbers if it gets us a ride with Hastings! We can only hope that our scandalous rendezvous with the Duke would catch wind of Lady Whistledown and ends up plastered all over her newsletter.
Dwayne Johnson, Ryan Reynolds, and Gal Gadot in Red Notice
We most definitely would be down for some group play with all three. Is this cheating, possibly, but we're choosing all of them. Gal Gadot is an obvious choice. Ryan Reynolds is one of the most hilarious people on the planet, and being funny (actually funny) makes you sexy to the millionth degree. Dwayne 'The Rock' Johnson has had a chokehold on our hearts since his WWE days, and that will never change. In Red Notice, they have the bad guy/girl persona but hidden beneath an endearing, high-quality hero-esque personality. Who doesn't want a taste of the bad with the good? So all three of them have earned a spot on the list of characters we'd like to f*ck.
Zoe Kravitz as Catwoman - The Batman
The legend of Catwomen has always been women we could happily let scratch us, and Zoe Kravitz is no exception. Zoe, all clad in black, skin-tight leather? Yes, please! Now we haven't watched the movie yet, since it hasn't been released yet, but just from trailers alone, we have already melted into a puddle in anticipation. All that we have to say is that we would give kitten play a go if Catwoman asked.
There are so many other characters that we would LOVE to f*ck, and even if they aren't listed here, I am sure that we share sexual attraction and interest with so many others. Regardless of who is or isn't on your list, take some time today to use your fantasies about TV and movie characters to turn your own and stimulate you during a self-pleasure session or even role-play as characters with a partner.