Sexual Health Changes as We Age
Sexual Health Changes as We Age
Sexual Health Changes as We Age
Aging is a privledge, and a beautiful one at that.
In the 2007 film Juno, the titular protagonists posit this question: If I am sexually active, will there ever come a day when I am sexually unactive?
The answer to the question isn't entirely black and white. On the one hand, yes, you are free to choose to abstain from sex at any point in your life if that's what would make you happy. But on the other hand, it's certainly not a requirement. Your body is yours to do with as you wish, and if that includes enjoying yourself sexually well into your golden years, have it.
Saying that, your sexual desire and your sexual mobility are likely to change with time. This is not a bad thing. It simply means you'll have to make allowances for your evolving body.
But how does the body evolve with age?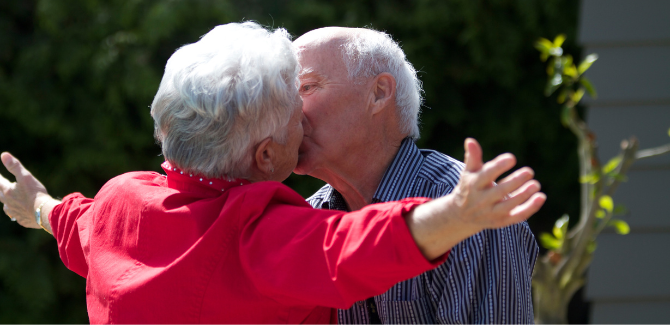 Body Changes
If you have a penis or were assigned male at birth, your testosterone levels will decline throughout adulthood. According to the Mayo Clinic, you can expect "about 1% each year after age 30 on average. As a man ages, the penis may take longer to become erect, and erections may not be as firm. As a result, it may take longer to achieve full arousal and to have orgasmic and ejaculatory experiences."
Similarly, people with a uterus or who were assigned female at birth can expect a drop in estrogen levels, resulting in vaginal dryness and slower sexual arousal.
Vaginal atrophy—thinning, drying, and inflammation of the vaginal walls— is also real. It's easier to prevent than to treat. One of the best preventative methods is regular stimulation by yourself or a partner. It's some of the easiest and most fun pelvic floor strengthening you can do at home by yourself. Keeping your pelvic floor strong improves bladder and bowel control and lowers your chances of organ prolapse. It also helps to preserve your pelvic floor and vaginal muscles, meaning you'll be able to enjoy your body for longer.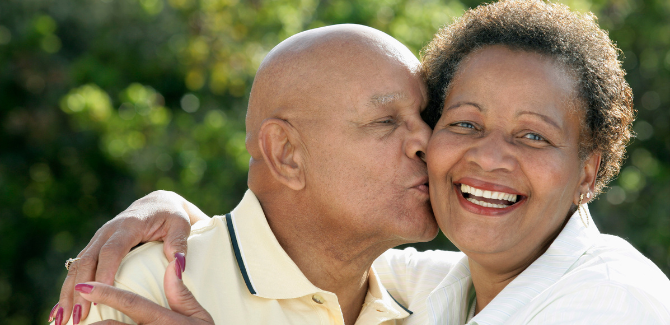 Regular Orgasms are on the Menu
Regular sexual activity can also keep your pelvic floor in shape, which is vital for not only sexual pleasure but also for your body's functionality. Menopause.org wrote: "Regular vaginal sexual activity is important for vaginal health after menopause because it stimulates blood flow, helps keep your vaginal muscles toned, and maintains your vagina's length and stretchiness."
It's not that you can't have sex; it's just that the sex you have looks different. Our bodies do change as we age. Aging, especially perimenopause and menopause, causes hormone levels to drop, which can make arousal a little more difficult. However, you can find solutions in things like more foreplay, extra lube, and different kinds of stimulation. It is not a bad thing to need to shake things up. It's normal and even good for us to reevaluate our needs and continue to evolve what we enjoy. Don't be afraid to find your inner curiosity and run wild with it.
Embrace Your Aging Body
This new phase of your life might be surprisingly freeing. Now that you no longer run the risk of pregnancy, now that you have matured in your tastes and confidence, now that you have had the life experience to build your confidence, you have all the more room for embracing the pleasures of life.
Whether by yourself or engaging with a partner, be open and honest about what you need and what works for you. There's no one right way to have sex, so if you need something like extra cushions or a sex toy to truly enjoy yourself, do what makes you feel your best.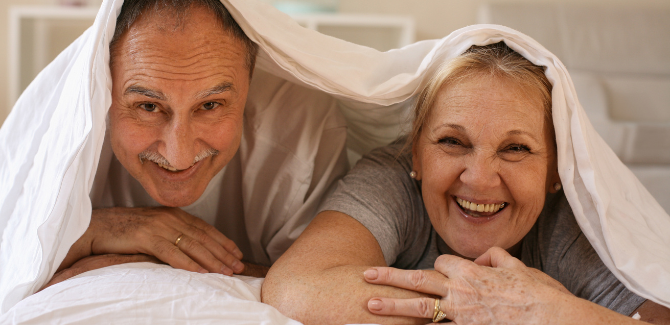 Sexual Activity has Numerous Health Benefits
Incorporating regular sexual activity into your routine (both partnered and solo activities) can have numerous health benefits, both emotionally and physically. And as you get older, it's important to incorporate regular physical activity into your routine. After all, a body in motion tends to stay in motion.
The good (and fun) news is that sex can be rigorous physical activity, equivalent to a brisk walk and with comparable physical requirements. You challenge your physical stamina and engage your muscles throughout.
According to Oregon Health and Science University's Center for Women's Health, some other benefits of sex for women include:
- Lower blood pressure
- Better immune system
- Better heart health, possibly including lower risk for heart disease
- Improved self-esteem
- Decreased depression and anxiety
- Better sleep
These benefits require regular sexual activity, usually 2-3 times a week, to see optimum results.
Pleasure Chemicals Can Improve Mood
During sexual stimulation, your brain releases oxytocin and dopamine, which are pleasure chemicals. The release of these chemicals is brought on by satisfying mental and physical stimulation and can have a profound effect on your mood. Regular production of oxytocin and dopamine helps keep us feeling relaxed and motivated, which can positively influence all aspects of your life at any point in your life.
In a study performed after the 2020 COVID-19 pandemic, which was a universally stressful event, researchers found that anxiety and depression scores were significantly lower in subjects who were sexually active during the lockdown.
Solo Play is Good for All
The good news is that you don't have to be in a relationship to reap these benefits. Regular masturbation is another easy and fun way to improve your overall health. One of the biggest benefits of masturbating is improving your relationship with your body. Getting to know yourself and what you like can profoundly improve your confidence. It's your body, and you deserve to feel comfortable and satisfied in your own skin. Taking some extra time to familiarize yourself with your own quirks boosts your security in your sexuality and gain a better understanding of your own unique needs. Engaging in some self-love can also help you more intimately connect with a partner.
There's no right or wrong way to find your satisfaction. It's about finding what feels good to you and makes you feel your best. The biggest benefit of regular sex is making yourself happy. Injecting fun and pleasure into your regular self-care routine is important to your emotional health. The things that make us feel our best are things we can rely on to consistently improve our moods.
For more tips, visit us on social media.