Sensuva at Lion's Den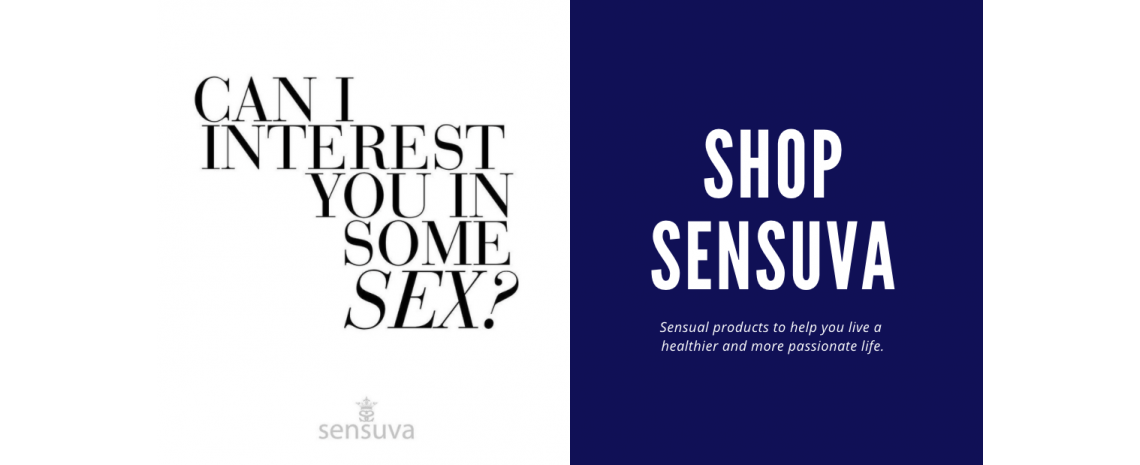 Sensuva at Lion's Den
Explore the best in sensual care and enjoy 20% OFF in January!
Getting in touch with your sensual side means paying attention to all your senses when aroused or engaging in something erotic. Sometimes it can feel difficult to let go and give in to your sensual side entirely, but Sensuva products can help you with that.
What is Sensuva?
Sensuva offers a line of sexual health and wellness products. They create several products ranging from arousal oils and lubes to throat relaxing sprays and oral creams. Sensuva prides itself on creating products with the healthiest ingredients, including botanicals and essential oil extracts. Sensuva's mission is to create the healthiest, most natural, and body-safe products that will allow people to be turned on, aroused, and connected. Sensuva is a California-based company with products available nationwide.
Incorporating more sensual acts into your life
Sensual care can be as erotic or physical as you want it to be. No matter how you choose to get in touch with your sensual side, there are numerous benefits. Getting in touch with your sensual side can help you better connect with your softer side, allow for a more intimate connection with a partner, and more attention to your various senses. You can bring sensual activity into your bedroom with a partner, the bathroom by yourself, and anywhere else that inspiration spikes.
You can connect with your sensual self after a shower or bath by lotioning your entire body with luxury massage lotion. You can get sensual as a form of foreplay. Kiss your partner all over their body. Lay with them and smell their natural scent or whatever scent they regularly wear. Listen to soft, sensual music like jazz.
Adding Sensuva Products
If you want to get sensual with touch and smell, use Me + U Luxury Massage Oil. With six different scent options to choose from, you can explore a variety of aromas and see how each one arouses you sensually and erotically.
Touch is a strong component of sensuality for many individuals. It is the most immediate sense that can be experienced, whether on your own or by a partner. If you are looking to incorporate sensual touch into partnered activity, Handipop Handjob Gel is an excellent option for digital stimulation of the penis. In addition, the gel is edible, so if the sensual touch leads to more arousal, you can move into oral stimulation because the gel is safe to eat.
Sensual activity can get your mind turned on for some people but doesn't necessarily get the body turned on. ON Natural Arousal Oil and ON Sex Drive can assist in the physical arousal of the body. A little oil on the clitoris and some cream on the penis can excite and stimulate the genitals. A little goes a long way in getting the body to your level of arousal of your mind.
If you want to focus on taste as a part of your sensual and erotic exploration, you can give the Deep Throat Spray a try. The deep throat spray relaxes/desensitizes your throat allowing for extended oral stimulation with less of a gag reflex. You can make oral more sensual by slowing it down as well.
However you choose to explore your sensual side, there are many different tools and products that can help you on the explorative journey. If you want to try out Sensuva products as you explore, you can shop the sale on all their products currently running online and in our stores.
Shop all Sensuva products in January and get 20% off!