LGBTQ Brands To Make Your Sex Toy Collection As Queer As You!
LGBTQ Brands To Make Your Sex Toy Collection As Queer As You!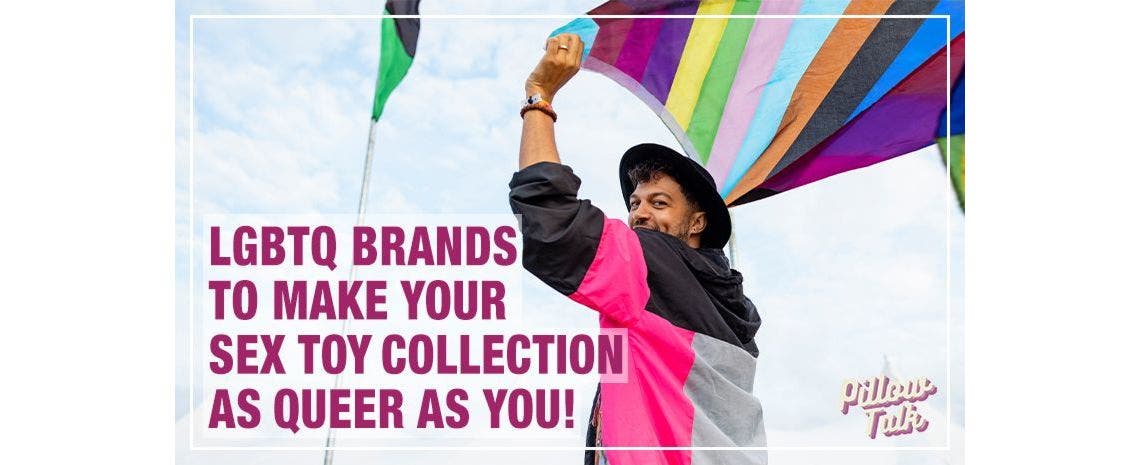 Happy Pride Month! Whether you are a baby gay, freshly out of the closet, not publicly out, or have been living as your authentic self for years, it is a time for celebration. If you are looking to celebrate with some sexy time you should expand your sex toy collection to be queerer. Here are three different queer friendly toy brands for you to check out to add some queerness to your collection.
Cute Little Fuckers
Cute Little Fuckers is a queer, trans, disabled owned company that has sex toys for everyone and everybody. Cuter Little Fuckers celebrates all bodies and genders, so if you are looking for toys that affirm your body and your pleasure you should look into their products. The Trinity is an internal toy that can be used for vaginal or anal stimulation. If you are looking to explore more erogenous zones you can try out the Starsi and Princette Prettypus.
Buck Angel
Buck Angel is a transgender porn actor and sex educator who has created a sex toy line for transmasculine individuals. Buck's toys for allow for gender and body-affirming pleasure for folks. A popular product from Buck Angel is the Buck'd Pack n' Jack packer that goes into pants to create a bulge for the wearer.
Gender X
Gender X is a brand developed from Evolved that offers a plethora of toys for LGBTQ folks and queer sex. With a variety of offerings from harnesses to vibrators to packers there is something for everyone. Add to the pleasure you receive during pegging with the Sweet Embrace Dual Motor Strap-On or play with temperature with the Lustruos Galaxy Wand.
These are just a few options of sex tech products but there is so much available and so much more being invented every day. Another great thing about sex tech is how it is being used to advance sexuality and pleasure for folks with disabilities. Since not everyone experiences pleasure in the same way sex tech really allows for there to be something for everyone. Sex tech can also be great for really exploring and pushing the body to new limits. Whether you are looking for something innovative, something to enhance your experiences with a partner or alone, or something that disrupts the status quo of sexuality and pleasure, you may want to look at sex tech.
More LGBTQ+ Friendly Brands To Explore