Let's Get Techy: The Best Sex Tech Toys
Let's Get Techy: The Best Sex Tech Toys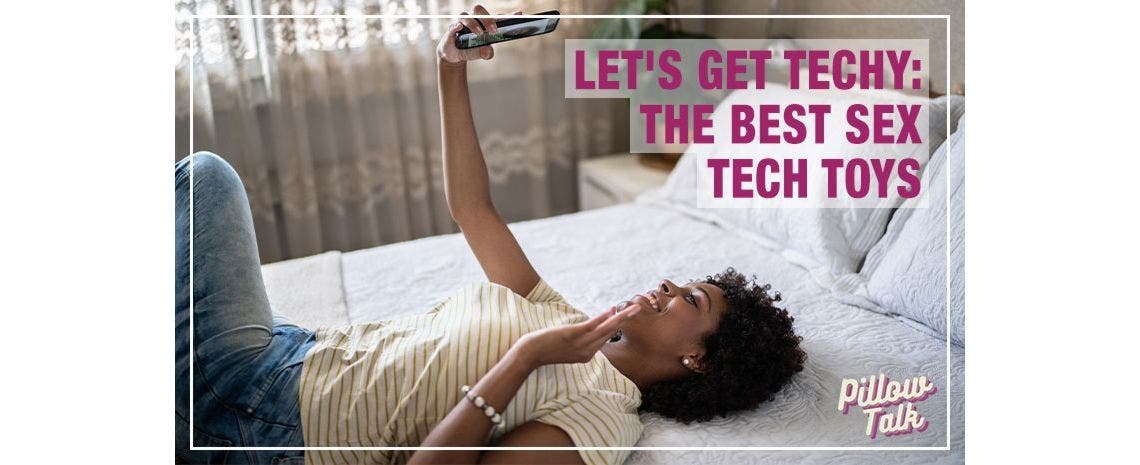 SexTech is becoming more commonplace and all the rage lately. If it is a new term to you, SexTech is technology that is designed to enhance, innovate, and disrupt human sexuality and sexual experiences. With the growing area of SexTech there are a wide variety of products available and even more hitting the market. Here are some of our favorite SexTech products that you should try out and how they innovate sexuality and pleasure.
Lovense Lush 3
The Lovense Lush 3 is one of the most popular sex tech products with the capability to be used across the globe. It is an app-controlled g-spot vibrator that you can sync to music for stimulation, create your own patterns, and connect with a partner to use it on you. This toy also has the capability to be connected to cam sites which is another avenue of sex tech that is growing in more direct contact with sex workers and performers on sites like CamSoda, Cam4, and Chaturbate.
Lovense Nora Rabbit Vibrator
The Lovense Nora Rabbit Vibrator is an exemplar model of sex tech. With so many capabilities this toy does a lot. There is app-controlled capability, a rotating shaft, and dual motors for a whole new world of pleasure. With many of the other capabilities of the Lush 3, this toy also allows you to sync to music, create your own patterns, and connect to a partner for use. And the power in this toy is top tier.
We-Vibe Tease Us Kit (Moxie & Bond)
This partner kit with the We-Vibe Tease Us is a great advancement in sex tech allowing for more pleasure between partners. Both the toys are app and remote-controlled and can be used even if the two of you are on opposite sides of the world. This is a great option if you have been looking for toys for you and your partner.
We-Vibe Chorus
The We-Vibe Chorus is an early innovation of sex tech that has had some upgrades over the years with this latest model having one of my favorite sex tech pieces. The remote for the Chorus allows the user to squeeze it and the partner wearing the Chorus feels that level of intensity. This feature allows for a more intimate toy use because you are feeling how strongly your partner is squeezing. It is almost as if they are physically touching you themselves.
These are just a few options of sex tech products but there is so much available and so much more being invented every day. Another great thing about sex tech is how it is being used to advance sexuality and pleasure for folks with disabilities. Since not everyone experiences pleasure in the same way sex tech really allows for there to be something for everyone. Sex tech can also be great for really exploring and pushing the body to new limits. Whether you are looking for something innovative, something to enhance your experiences with a partner or alone, or something that disrupts the status quo of sexuality and pleasure, you may want to look at sex tech.