So, You Want to Buy Your First Toy: Vulva Edition
So, You Want to Buy Your First Toy: Vulva Edition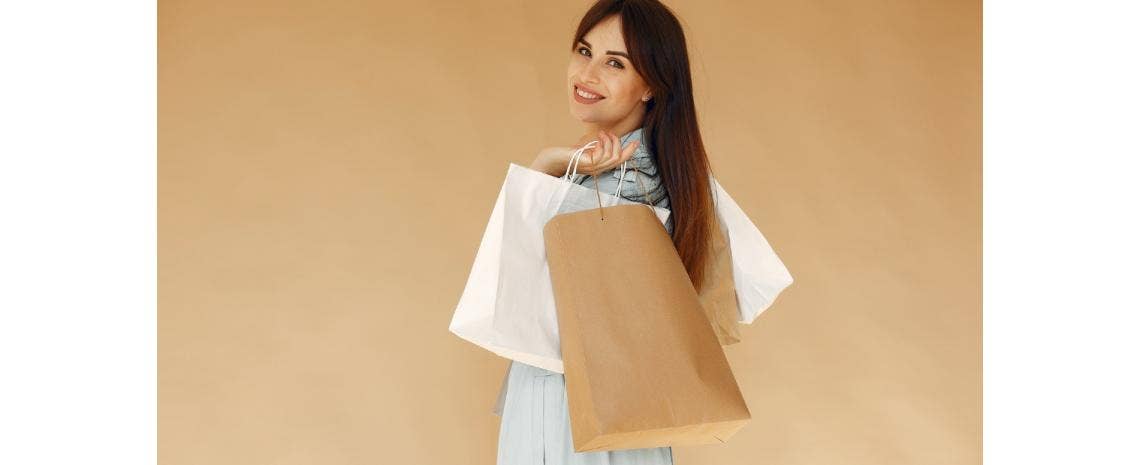 So, You Want to Buy Your First Toy
Vulva Edition
Heading into a sex toy store for the first time can be intimidating. It can be challenging going into an environment where you don't know what to expect or even what you're looking for. There are hundreds of items available and you have only a viral TikTok to go off of for product recommendations... So, where do you start?
Welcome to Lion's Den!
There's no need to be afraid! While there is an abundance of information out there and a lot of different things to try, it is easy to get overwhelmed. At the Lion's Den, we take pride in offering a diverse collection of products designed to supply pleasure, passion, and romance to all.
We also want to make your shopping experience as seamless as possible, so we've provided some tips for our first time shoppers! (Psst: this edition is for people with vulvas. Stay tuned for other editions that may be more suitable to your needs.)
Take a tour!
There is lots to see so take 5-10 minutes to stroll around and get your bearings. All of our locations will have items sectioned off for easy shopping. Vulva centeric toys, penis centric toys, and anal centric toys are generally grouped together so if you have an idea of what you're looking for, it should be pretty easy to find. We also carry lingerie, lotions/potions, and BDSM gear so don't be surprised if you happen to see some spanking implements here and there.
Types of Stimulation
First thing first, determine what kind of stimulation you want. Since most vulva owners need to experience some kind of clitoral stimulation to orgasm, a bullet is a great place to start.
Clitoral Stimulation
Bullets and compact vibes are about 2-4 inches long and are intended primarily for clitoris play. Like most vibes, they will have a low, medium, and high setting to adjust the level of intensity. This is not your mom's vibe either; due to the advancement in technology, toys today are quite sophisticated and designed for maximum pleasure, so don't be surprised if there are more than a few functions available.
Vaginal Stimulation
Vaginal stimulation can best be achieved through penetration, either from fingers, a penis, or toys - like a dildo. Dildos come in a variety of shapes, sizes, and materials. They can look phallic, or like a piece of fruit, others look like nothing at all. There are an unbelievable number of dildos you can choose from at Lion's Den, but do not fear! We are here to help.
We understand that some may thrive and feel more comfortable in a purchase decision if they have all the information available to them, here is a blog we've shared where we describe every detail of dildos to make an informed decision.
Dual Stimulation
If you feel like clitoral or vaginal stimulation alone isn't going to cut it for you, fear not! One of the most iconic sex toys called the "rabbit" might be more what you had in mind. These toys can range in size and features, but will always have an insertable part and a vibrator on top that sits against the clitoris.
Rabbits can vary widely, but the main differences with them will be the size/shape of the internal shaft and a few functions.
Anal Stimulation
Before you go shoving things up there, it's best to understand your butthole and how it works. The anus is one of the most densely nerve packed areas of the body. Stimulating this area (regardless of your genitalia) will produce pretty intense sensations.
Anal sex can be daunting, which is why we've provided a beginners guide to anal stimulation on our blog. No matter how you start incorporating anal play, ALWAYS USE LUBE.
If you're wanting to try anal sex with a partner, start with a small toy or finger. You're not going to be able to properly accommodate most penis sizes if you've never inserted anything before. Anal kits with a graduated plug size can be a great way to slowly work your booty up to something more substantial.
Set a Budget
Since this may be your first time buying a toy, a question you might be asking is "how much should I be spending?"
A beginner model typically costs about $40-50 on a quality, rechargeable vibrator. You can absolutely find less expensive options if you're more budget conscious, however, they may require batteries for power or might not come with some of the bells and whistles the rechargeable options may have. You can definitely opt for something on the less expensive side, like a bullet, if you're unsure how your body might react to toy stimulation.
Rabbit style vibes tend to be more expensive and can range anywhere from $40-$200. If you want to ensure your rabbit will last and is a good introductory option, you should expect to invest around $60-$70. The rabbits are more expensive because of the number of features, quality, and durability.
It may seem like a lot to invest when you've never tried them before, especially when you consider that when it comes to sexual pleasure, everyone likes something a little different. That certainly can be true when it comes to more niche toys, but the toys we recommend for first-time users are just that: introductory toys. They will be tried and true designs and function in a way that is simple, but effective. The toys we carry have been curated based on 50 years of experience in the adult industry, so believe us when we say we know what we're talking about!
What Else Do I Need?
So you've made your selection. Hurray! Before you head up to the register, you might be wondering what kinds of additional things you may need to take care of your toy and body. Two things we consider an absolute must: Toy Cleaner and Lube.
Toy Cleaner
Here's the basic run down: before and after play, rinse the toy in warm water, apply cleaner on the toy's surface, and rinse again. The water will rinse off any particles and the cleaner will ensure there's no bacteria lingering. Make sure you avoid water in the electrical component (unless your toy is specifically water submersible.) After it's clean, give it a shake and let it air dry on a clean towel.
When it comes to cleaners, you'll typically have two choices: a spray option or foaming option. Foaming cleaner is easier to see, but it works the same as the spray. Lion's Den carries a variety of toy cleaners, but we'd miss the opportunity if we didn't recommend ours ;).
Toy cleaner is strongly recommended by both us and the manufacturer to extend the life of your toy and keep it bacteria-free. You made an investment, so protect it!
For specific instructions on how to care for your toys, check out our previous blog on toy maintenance and storage.
Lube
Using lubricant can not only make sex more enjoyable, but it increases the chances of reaching an orgasm. Lube can (and should!) be used by anyone and for any sexual activity because of the many benefits it has for partner or solo play.
If you're gearing up for a play session apply a small amount of water based lube. Standard water based lube works well for most people, but if you have skin sensitivity, you may want to consider getting something specifically for sensitive skin.
Water based lube also comes in warming or cooling sensations as well as a number of different sizes. If you don't want to commit to the full bottle, most stores will have a 1oz or 2oz bottle to get you started.
Take it Home!
Once you've got your new toy home, give it a charge! Most manufacturers recommend a full charge before use (if you can wait that long!)
We also recommend hanging on to the receipt and box for at least 10 days. Should anything happen to your toy, most manufacturers will cover mechanical defects from 30 days to 5 years (depending on the manufacturer.)
If you have questions about your toy's specific warranty coverage, please don't hesitate to contact our customer service team for links to register your product. We're also here to help if you have any questions or concerns about your new toy.
1.800.345.3308 | customer_service@lionsden.com | LIVE Chat on Website
Buying a toy for the first time can be daunting or maybe even feel embarrassing. You should know, you have nothing to feel embarrassed or ashamed about. Pleasure and sex are key components of a happy, healthy life. Buying a toy is a form of self-care and that is something to celebrate!
Our stores are bright, open, and have a very knowledgeable staff who want you to be as comfortable as possible while you're shopping with us. As always, if you have questions or concerns, please don't hesitate to reach out to us.
We look forward to seeing you soon!


Psst: Not everyone is lucky enough to live within driving distance of the Lion's Den. No worries! Our online store is curated much like our in-store shopping experience. Everything is laid out in easy to find categories and we have filtering options on the left side of the page which will allow you to get as granular as you like.