Closing the Pleasure Gap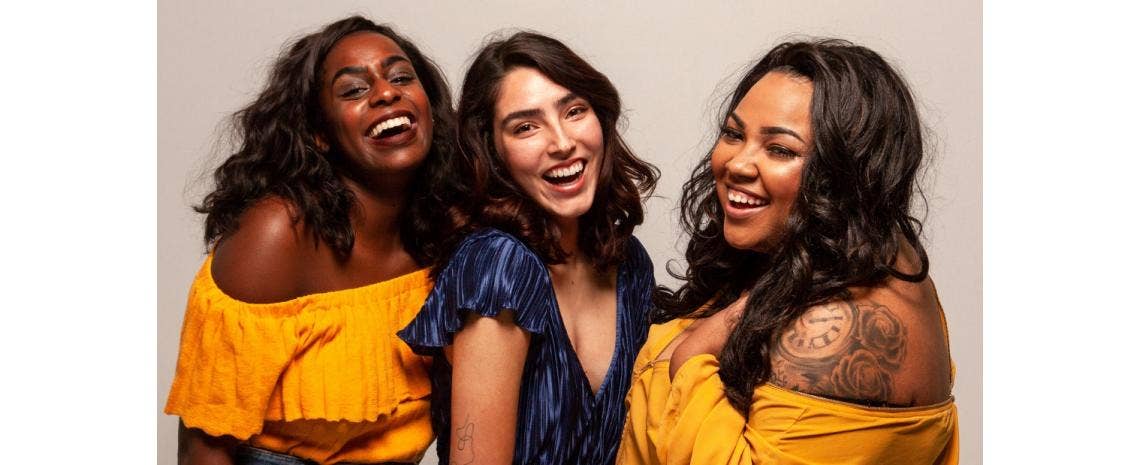 Products Addressing the Pleasure Gap
Everyone should be equal in their ability to feel sexual pleasure. While stimulation needs may vary between people, the ability to orgasm is a universal desire that everyone is capable of feeling. When looking at cis-heterosexual sexual interactions, the reality is, there is a large gap in the ability to experience pleasure to orgasm between men and women. This gap is so big, that men are 20-50% more likely to orgasm in partnered interactions whereas women are four times more likely to say they have not had pleasurable sex in the last year.
But how can this be fixed? Multiple companies have begun taking initiative in battling this pleasure gap and, in some cases, have found great success! Here are some products and corresponding initiatives that can help you regain control of your pleasure!
Helping lead the charge in closing the pleasure gap is Dame Products, a company founded by Alexandra Fine (CEO, Sexologist) and Janet Lieberman (CPO, Engineer.) Dame stands for inclusivity on all fronts; focusing on initiatives surrounding reproductive rights, gender equality and survivor advocacy. They let this message translate into their luxury products based on sexual pleasure.
The Kip vibrator is one of these products and features a unique design made specifically to help deliver stimulation with both broad and pinpoint accuracy. Made from medical grade silicone, the Kip has a soft body and flexible flutter tip with rounded edges and a cupped face, allowing for it to better shape to the vulva. It comes with 5 different vibrations at 5 different intensities. With it being so ergonomic, it is easy to maneuver and sits comfortably in your hand without being bulky. These designs are specifically made with vulva pleasure in mind in an effort to help push pleasure equality and close the pleasure gap.
Read all about Dame and their initiatives through their wellness site https://swell.damewellness.co!
Based in Australia, Vush is a brand with nearly identical values as Dame in their desire for pleasure equality. With a message based on normalizing sexuality and its correlation to self care and self love, breaking stigmas surrounding sexual health is an important goal in their work. In doing this, they engineered a select few products that are specifically designed to put pleasure first for vulva owners. They developed the Majesty 2, a rechargeable wand style vibrator with 50 combinations of vibration levels and intensities. Waterproof and made of medical grade silicone, it is incredibly soft and is designed to be compact and powerful. It is small enough to be comfortable to use with a partner as well as not being bulky enough to be uncomfortable during solo use! The Majesty 2 was even featured in Cardi B's music video, "Up."
To read more about Vush's initiatives in normalizing the topic of sexual health and pleasure, check out their wellness site, https://www.selflovenation.com!
One of the oldest and most recognizable brands on the market, CalExotics is a female founded company that has been prioritizing vulva focused pleasure for decades. Part of their Impulse line of electro-stimulation vibrators is the Remote Kegel Exerciser, a wireless vibrator that also features a small electronic charge that will zap the inner walls of the vagina. Preset with 7 different vibration functions and 5 additional, independently controlled, electro stim functions, this E-Stim vibrator has the ability to stimulate in unique ways, putting pleasurable sensations first.
Kegel products also help tone, strengthen, and tighten pelvic floor muscles, making orgasms much more intense. By adding E-Stim to the area, similar to external muscle stimulators, electronic pulses can help increase muscle activation, aiding in strengthening the pelvic floor. Made of primarily silicone and a metallic plating, the Kegel Exerciser is both smooth and comfortable for long term use. With the combinations possible from the mix of shocks and vibrations, it can provide a niche amount of stimulation pushing pleasure to the forefront of each use!
Our most highly reviewed clitoral stimulator, the Satisfyer Pro 2 Next Generation is one of the most popular toys on the market right now. Featuring a 4.7/5 star average and 94% of people recommending it to a friend, the Pro 2 NG is paving the way for clitoral stimulation to be the focus of new toys and to show that, for many, effective clitoral stimulation can be the make or break point for orgasming in many vulva owners.
It's hard plastic exterior is a little large, but makes it easy to grip when using in the shower or bath and utilizing its waterproof design. The softer silicone tip is shaped like an oval, allowing for the device to rest well between the labia and over the clit. This suction and vibration mixture also lightly stimulates the areas surrounding the opening, giving a much broader sensation as well. It also features a magnetic charging port for its 11 programs. The over 100 reviews can't be wrong, when it comes to clitoral pleasure, the Pro 2 NG should be at the top of your list of considerations.
If direct stimulation to your genitals isn't your preferred way of getting pleasure, the Nip Nibs Arousal Balm by Classic Brands might help you get the additional stimulation you need to reach a satisfying orgasm.
Pleasure can stem from multiple sources, so utilizing additional sensations in areas like your nipples may aid in your overall experience. Nip Nibs is a nipple stimulant balm that gives cooling and tingling sensations to the area applied. This means that you could even use it in other places you might be sensitive, like your neck or other erogenous zones. Think of it as an aid that could bring additional pleasures to masturbating or your sexual interactions, making things more satisfying overall.
The pleasure gap is an unfair reality between cis-heterosexual people, but luckily there is a growing awareness surrounding this issue and people have taken the initiative to create change. With these sex positive and pleasure forward companies becoming more mainstream, as well as people actively taking back their pleasure in their relationships, the pleasure gap may shrink over time. For this to happen, people must continue to be aware and work towards pleasure being equal in the bedroom, and not just end after the first person orgasms.