Valentine's Day Playlist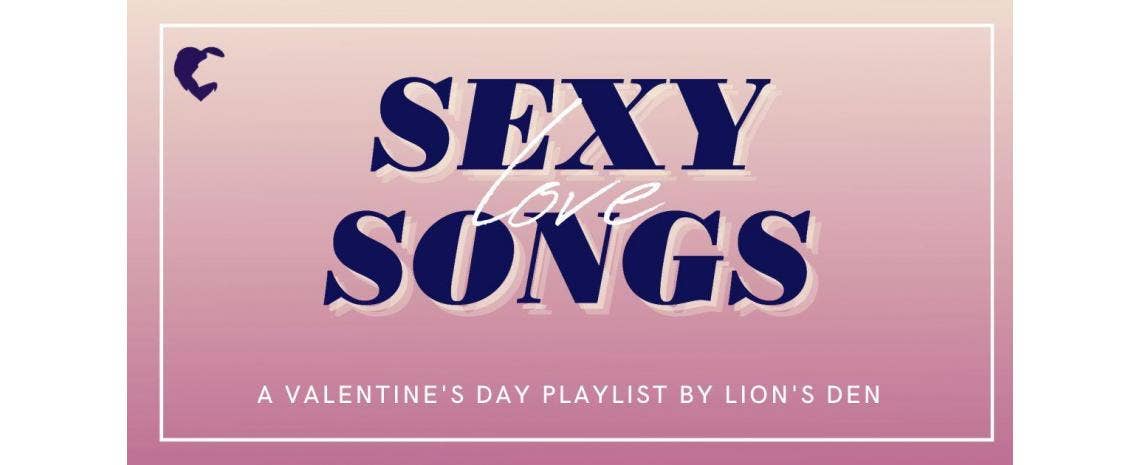 Sexy Songs for Valentine's Day
The official 2022 Valentine's Day playlist by Lion's Den
Do you know the marker of a hot and steamy main character moment? The background music. You deserve to have the main character moment of your dreams this Valentine's Day, so to help you out here are some songs that can add to the ambiance. These songs vary from super hot and steamy to sweet moments of romance to surprising, mood setters.
Whatever Valentine's Day you want to have, there will be a song on this list for you curated by the experts in pleasure, passion, and romance.
Our Valentine's Day playlist features sensual, romantic, and downright sexy songs like:
Let's Make Love - Faith Hill & Tim McGraw
Let your partner know exactly how you want the night to go. This classic country song is a sure-fire way to tell your partner you are in the mood for some sensual lovin'.
Love to Love You - Donna Summer
I'm giving a warning for this song because if you put it on you got a high bar to meet. This song sets the tone for a length, sexy session. If you don't know where to start we suggest letting your hair down and starting with a nice little striptease.
If you are wanting a nice and sensual evening with your lover this will definitely do that for you. This song works as a great background song or a nice teaser to send to your partner earlier in the day to get them excited for your time together.
This one is a no-brainer. It is the quintessential sexy time song. It caters to all types of evenings, from the wild and rompy to the soft and caressing. However, you want to play this song can be a great segue into the festivities.
This one is for the more free lovers. You just vibe and experience every aspect of each other. Enjoy the mood y'all create together and follow wherever the night takes you.
MONTERO (Call Me By Your Name) - Lil Nas X
The girls that get it, get it, and the girls that don't, don't. Only turn on if you are ready to give a lap dance to make Satan jealous and have some jet lag after some phenomenal sessions.
The Way You Look Tonight - Frank Sinatra
This is to really get your love to blush, in an innocent way of course. This song will help express the love you have for your partner and their beauty.
This one is a great song to declare love. This one works well for people who are finally with the person their heart has yearned for on Valentine's Day, the person that makes you glide through the world on cloud nine wrapped in love.
Dangerous Woman - Ariana Grande
And this one is for everyone who wants to turn it up on Valentine's Day. Here's for everyone breaking out the thigh-high boots, floggers, and crafted the steamiest scene for the night.
Whether you want to turn up the heat or just feel the love, there are many options. If you want to cut out the work of curating an entire playlist for your evening we have got you covered. Enjoy our entire playlist for Valentine's Day on Spotify!