Eco-Friendly Sex Toys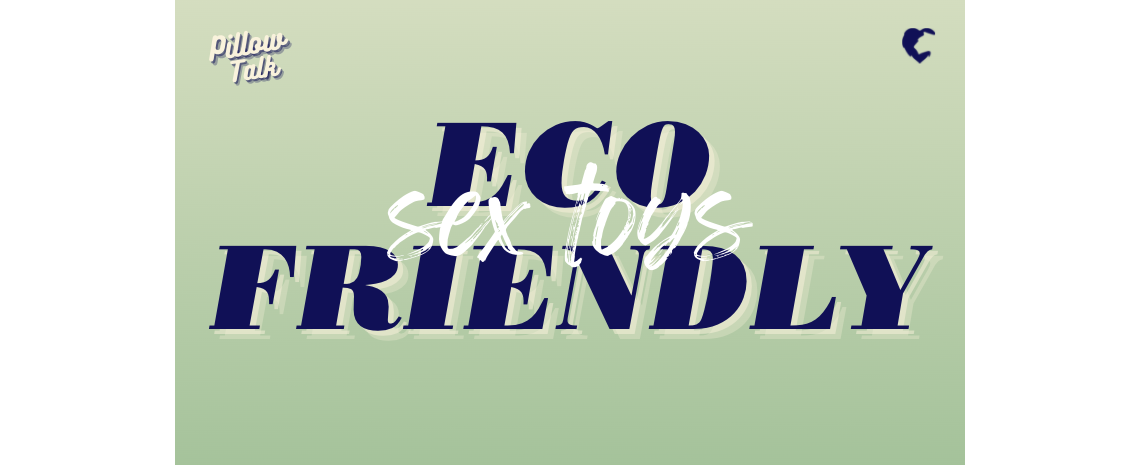 Eco-Friendly Sex Toys
Sustainable pleasure never felt so good
Earth Day takes place every April to raise awareness and support for the worldwide environmental movement. In honor of Earth Day, we discuss sex toy options that use planet-friendly materials. Most of us pay close attention to the chemicals in our foods and cosmetics but don't really consider the materials used in our sex toys.
Sex toys may not be the first thing you think of when you imagine being more "eco-friendly," but the sex toy industry has a significant impact on the planet. Unfortunately, plastic, rubber, silicone from sex toys, and the materials that make condom wrappers and lube bottles are not always friends to our planet. Experts have estimated that by the year 2050, there will be around 12 billion metric tons of plastic in our landfills—plastic that, on average, takes 400 years to biodegrade.
If you want to be more environmentally conscious, a good rule of thumb is to avoid jelly and PVC-type toys of any kind. PVC or polyvinyl chloride has a ton of chemicals present (phthalates) that you do not want anywhere near your private parts. Instead, stock up on eco-friendly sex toys—toys made with silicone are preferable because silicone lasts longer, isn't toxic to soil or ocean life, and can be recycled. In addition, you can enjoy eco-friendly pleasure by using rechargeable batteries instead of disposable ones, toys made from recycled materials, and toys in eco-friendly packaging. To get even more Earth-friendly, you can also buy toys made with all-natural materials such as wood or glass.
---
Editor's Note: Many all-natural toys on the market claim to be good for you and the environment; however, if your toy contains any porous material, it can harbor bacteria and produce harmful infections to the area - such as the vagina. If the material is porous, you should use it in tandem with a condom to prevent infections or consider a non-porous option.
---
Making the switch from something you've found as an essential part of your bedside table to a new era of sex toys can be quite the leap. But the good news is the sex tech industry has joined the eco-friendly crusade and is producing alternative environmentally friendly sex toy substitutes. As a result, the next generation of eco-friendly sex toys has landed, and we've compiled a list to help you consciously shop for environmentally-safe bedroom gadgets.
Gaia Eco Bullet
The Gaia Eco Bullet is the world's first biodegradable and recyclable bullet! This pleasure-packed petite vibe is crafted from Biofeel, a starch-based bioplastic. Enjoy quiet, powerful one-speed vibrations controlled with an easy push button. You'll love the power of this smooth bullet and take comfort knowing that Gaia Eco Bullet uses less energy and creates less greenhouse gas emissions than any other sex toy on the market! This adorable vibe is available in three colors, waterproof, and easy to clean. Pack it with you on the go to show all your friends what sustainable pleasure can look like.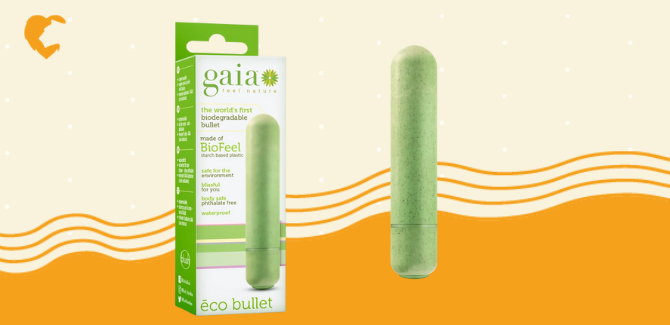 Gaia Eco Biodegradable Vibrator
More from Gaia is the Eco Biodegradable Vibrator. The Eco Vibe is crafted from the same Biofeel as the Eco Bullet. The vibrator's design is classic for internal or external stimulation: including a slim profile and tapered tip for comfort. With quiet multi-speed vibrations controlled by the twist of a dial, it's easy to find your perfect sensation. With deep vibrations and body-safe materials, you will feel the ultimate pleasure with this vibe.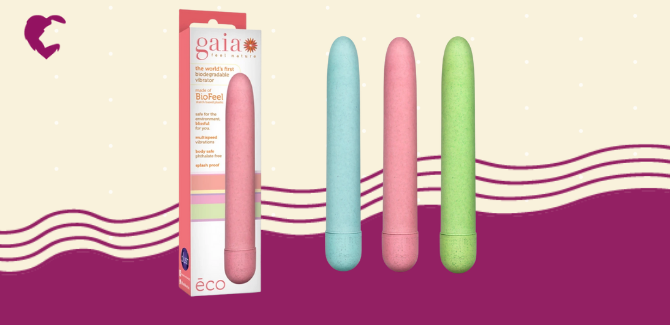 Womanizer Premium Eco
One of the industry's most innovative sex toys got a little more sustainable. Womanizer has packed their mind-blowing Pleasure Air Technology and all the fun of the Womanizer Premium into a fully recyclable sex toy made from biodegradable material. The Eco Premium offers 12 delightful intensity levels, from a feather-light whisper to an intense sensation. Ushering in a new age of sex toys is its unique Biolene material, which is primarily made from renewable raw materials. It's more environmentally friendly than typical plastic and avoids ecologically harmful waste. The Eco Premium is entirely recyclable and even has an exchangeable battery, so you can replace it after you've enjoyed it for 300 charges. As if we couldn't love Womanizer more, they went ahead and made us fall further in love.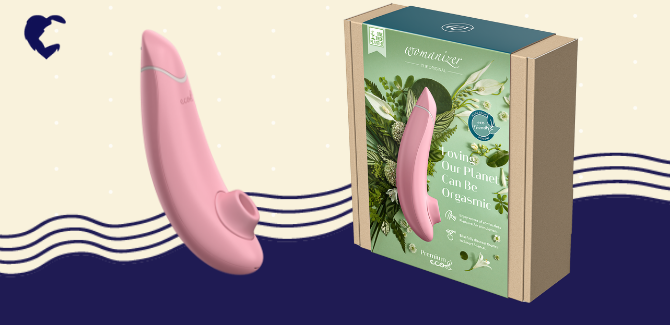 Hop Cottontail Plus
The Hop Cottontail has a gyrating shaft and 2 points of vibration. The independently controlled three gyrating speeds and seven vibrating functions provide a broad range of sensations. When paired with the vibrating clitoral arm, the gyrating shaft vibrates at the tip for enhanced G spot stimulation. The UltraSilk™ Silicone is silky smooth and delivers vibrations beautifully, and a USB rechargeable will have you powered up in no time. You'll be hopping around all day with an orgasm from the Hop Pleasure Bunnies collection from Blush Novelties.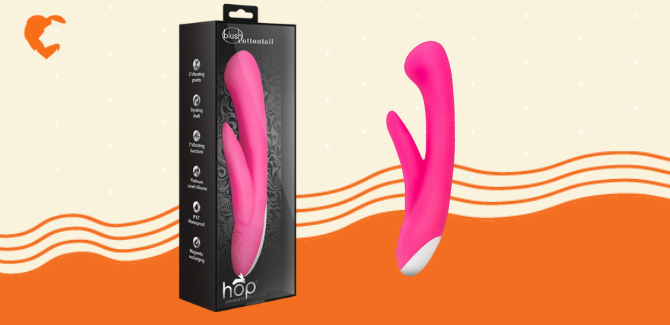 Check out all our pleasure products on your next trip to your local Lion's Den and for more tips, follow us on social media.