Classic Brands: Coochy Cream
Classic Brands: Coochy Cream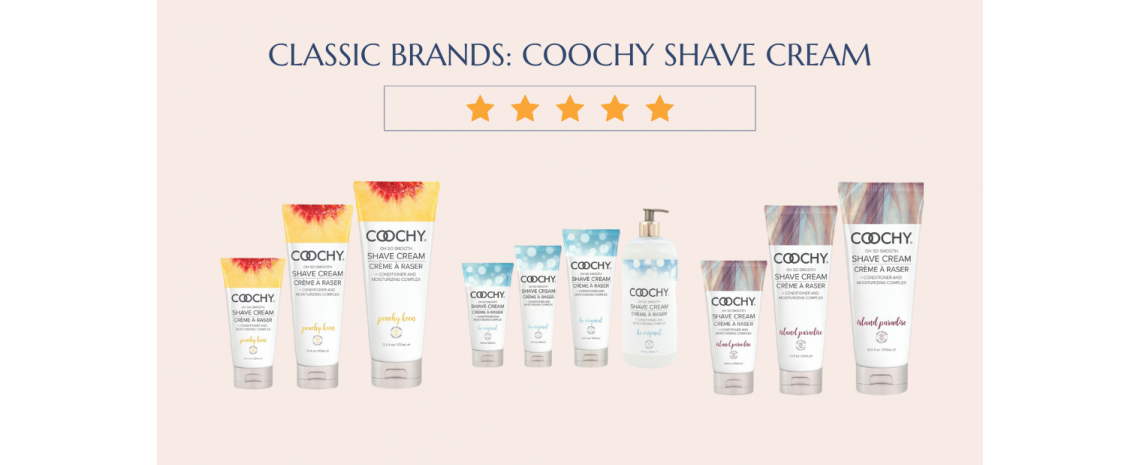 The skin is the largest organ of the body, so it's important to take care of it. If you're someone who shaves and has sensitive skin (or even if you don't), Coochy Shave Cream might be just the thing you're looking for.
Coochy's shave cream is suitable for even the most sensitive, dry skin. As someone who has keratosis pilaris, I've got to be selective about the kinds of products I put on my skin because anything can irritate it. The shave cream by Coochy doesn't aggravate my skin whatsoever. It's beyond soothing, and leaves my skin feeling nurtured and soft every time. Every time I use it, I get out of the shower feeling like I've already applied a rich moisturizer.
Some moisturizing shave creams leave behind a film or can clog your razor, but the Coochy Shave Cream melts into the skin and lays a foundation for a fantastical close shave with no risk of razor bumps.
The different creams are emollient and packed with good-for-skin ingredients like different nurturing oils such as Jojoba and Grapeseed Oil, and cetyl alcohol. You can use it anywhere on the body from feet, legs, bikini area, and the face. Since I've started using it, I've noticed that it's cut down dramatically on razor bumps and ingrown hairs. It can also make it easier to shave hard-to-reach areas by cutting down on knicks and cuts.
Another great feature of Coochy's creams is that they can be used as conditioner in your hair. It works as a shaving cream because it softens the hair and conditions the skin, so it works just as well when applied to your hair.
For when you're between shaves, or if you don't shave your body, you can apply some of the cream to your skin and let it sit while you shower. It acts like a conditioner for your skin if you need an extra boost of moisture.
The line offers a variety of scents so there's something for everyone, ranging from feminine florals to gender neutral tones. For people who don't care for scents, the Au Natural is fragrance free, but is just as gentle and moisturizing as the scented creams. The Be Original scent is a great option for someone looking for a gender neutral scent. It's a light, clean smelling scent that only lingers as a clean scent.
For people who like more fragranced products, Island Paradise, Peachy Keen, and Floral Haze are wonderful for people who want something with a little pizzazz. Coochy's products are never overpowering or overly sweet. They're subtle, but they linger and mingle with your own body chemistry to give you a fresh smell that will last for quite a while after use.
If you want to boost the moisturizing factor, try the Body Oil Mist. It's formulated with botanical extracts and oils to improve skin texture and lock in moisture. Try using it on your body after shaving. The Body Oil Mist applies evenly and leaves behind a satiny finish that isn't greasy or irritating.
Coochy also offers Sweat Defense, a deodorant/anti-chafing cream-to-powder product. Once rubbed in, it's velvety soft and will last for hours. It's suitable for use in the underwear area, under the arms, under the boobs, or anywhere you might get sweaty. It's also great between the thighs if you're prone to chafing.
Whoever you are and whatever your needs might be, there's a Coochy product right for you. It's suitable for people of all genders and all skin types. It can be used anywhere on the body without causing any irritation.
Hurry now, because in the month of August, Coochy Shave Creams are 20% OFF in-store and online.