Cervical Health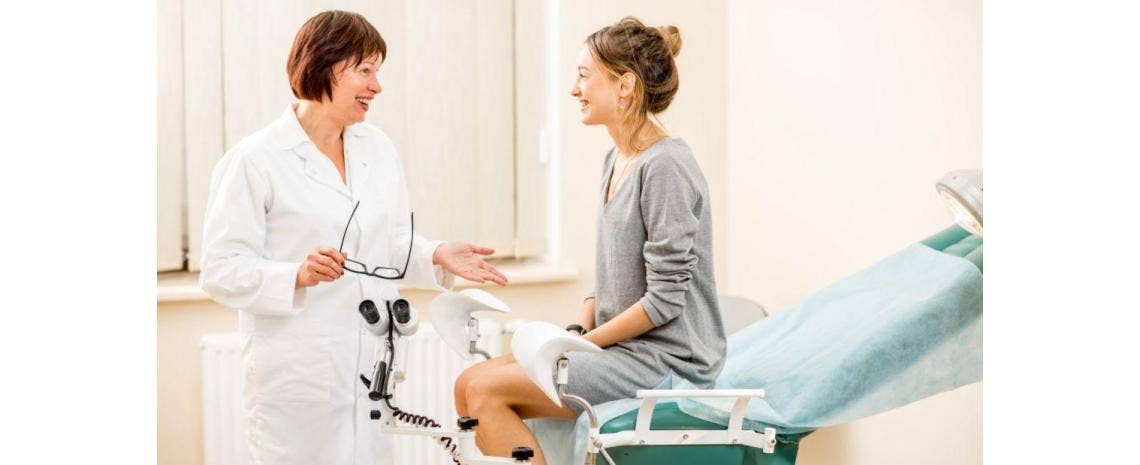 Cervical Health
January is National Cervical Cancer Awareness Month and the perfect time to learn about cervical health and screenings!
During the 1800s in western Europe, cervical cancer was one of the most common forms of cancer found in women and one of the leading causes of death in European countries. In the mid-1940s, Dr. Georgios Nikolaou Papanikolaou's 'Pap smear' cancer screening method was practiced in the U.S. and later became equally popular in the U.K. In the late 1970s, screeners were able to detect Human Papillomavirus (HPV) in patients with cervical cancers, identify significant types of HPV that cause cervical cancer, and develop vaccines to prevent those forms of HPV.
The primary objective for Cervical Cancer Awareness Month is to reduce cervical cancer through early screening and treatment. Nearly 14,000 women are diagnosed with cervical cancer each year, according to the American Cancer Society, however, that number is rapidly decreasing thanks to vaccination, proactive screening, and cervical cancer awareness.

Cervical Cancer Facts
Cervical cancer is a type of cancer that occurs in the cells of the cervix. Anyone with a cervix can get cervical cancer, regardless of gender identity. Cervical cancer begins when healthy cells in the cervix develop mutations in their DNA. The abnormal cells grow and multiply out of control, causing a mass (tumor). It isn't clear what causes cervical cancer, but HPV certainly plays a major role. Human Papillomavirus (HPV), a sexually transmitted infection, is harmless in most cases and often goes away on its own — but high-risk HPV can lead to cervical cancer. In addition to HPV, other factors — such as your environment or your lifestyle choices — also determine whether you'll develop cervical cancer. These risk factors can include: high-risk sexual activity, smoking cigarettes, extended use of birth control pills (five or more years), HIV infection, or a weakened immune system.
Early-stage cervical cancer generally produces no signs or symptoms, but symptoms can develop once cervical cancer has advanced. Cervical cancer symptoms include abnormal vaginal bleeding, heavy discharge, pain while urinating, pelvic pain, or pain during intercourse.
Despite being the fourth most common type of cancer for women worldwide, cervical cancer is also one of the most preventable types of cancer. Roughly 93% of cervical cancer cases are avoidable with proper screening and an HPV vaccination, according to the CDC. In addition, with early detection, the five-year survival rate for cervical cancer is 92%.

Prevention
To reduce your risk of cervical cancer:
Ask your doctor about the HPV vaccine. Receiving a vaccination to prevent HPV infection may reduce your risk of cervical cancer and other HPV-related cancers. The HPV vaccine protects against the types of HPV that most often cause cervical cancers. HPV can also cause different kinds of cancer in both men and women. HPV vaccination prevents new HPV infections but does not treat existing infections or diseases. So, the HPV vaccine works best when given before exposure to HPV.
Have routine Pap tests. Pap tests can detect precancerous conditions of the cervix to be monitored or treated to prevent cervical cancer. Most medical organizations suggest beginning regular Pap tests at age 21 and repeating them every few years. For ages 30–64, combined Pap and HPV tests and more frequent screenings for those at higher risk.
Practice safe sex. Reduce your risk of cervical cancer by taking measures to prevent sexually transmitted infections, such as using a condom every time. Condoms lower the risk of HPV transmission if used correctly every time you have sex. However, HPV can infect areas not covered by a condom. Also, limiting the number of sexual partners you have can reduce your risk.
Don't smoke. If you don't smoke, don't start. If you do smoke, talk to your doctor about strategies to help you quit.

Ways To Support Cervical Health Month
The good news is that most women can survive cervical cancer if it is detected early enough. Here are some ways to help spread the word about cervical cancer prevention this January.


Gather facts about cervical cancer
Gather facts and statistics about cervical cancer from the local health departments of your area. Note down the most relevant information, make copies of the data and distribute it in your neighborhood.
Organize a cervical screening
Ask your local healthcare providers to help set up a cervical screening camp in your school, neighborhood, or organization. Make banners and flyers for the event and distribute them in your area. In addition, ask your friends and colleagues to spread the information about the screening by talking about it on social media.
Participate in online events
Various online events and live sessions are held throughout January to educate people about cervical cancer and HPV. Try attending at least one event during Cervical Health Awareness Month.
Leverage social media to spread awareness.
Use social media to spread awareness of cervical cancer treatment and that prevention is fast, easy, and effective. For example, consider changing your profile picture to a Cervical Cancer Awareness Month graphic or photo, or share photos of yourself wearing a teal and white ribbon with a link for friends and family to find more information.
Donate to your local or national cancer research organization.
Research and find an organization you enjoy and can support with your donation. Depending on which organization you support, your contribution can help provide screenings, access to the necessary prescription drugs, or more research for future cervical cancer patients. The Foundation for Women's Cancer, the American Cancer Society, and the City of Hope Cancer and Aging Research Program are all organizations that deserve financial support.
Wear Teal
Teal is the international color for cervical cancer. Wearing a teal ribbon - or teal clothes - is an easy way to show your support for those who are fighting cervical cancer. Pick out your favorite teal outfit and encourage your friends and family to do the same.