Women Owned Pleasure Brands
Women Owned Pleasure Brands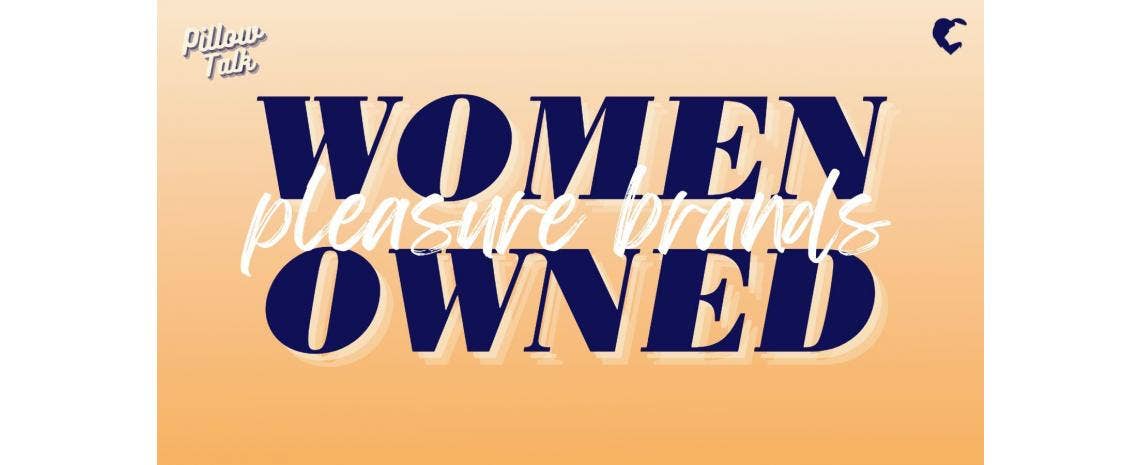 Women-Owned Pleasure Brands
Women are changing the game in sexual wellness!
Happy Women's History Month!
While countless women throughout history have participated in sex, it's only in recent years that women have begun to experience true sexual freedom. Now more than ever before, women are embracing their sexuality and prioritizing their pleasure.
And although sex positivity is important, it can really only be achieved through sex equality.
The pleasure gap refers to the disparity between cis heterosexual men and women in terms of sexual satisfaction. Women have an unprecedented amount of sexual freedom, but still aren't being directly catered to in bed. There are many contributing factors for the pleasure gap: poor sex education, sexual shame, and lack of familiarity with the female body (among both men and women) are just some of the contributing factors. Cisgender women, femmes, and those Assigned Female at Birth all experience different levels of sexual gratification in their relationships. On average, cisgender women are "four times more likely to say that sex wasn't pleasurable."
The pleasure gap is what led Dame co-founder Alexandra Fine to pursue a career in sexual wellness. She said, "There's still this strange ambivalence when it comes to sexuality. (Almost) all people come from sex, and it can be a source of such divine pleasure and connection—yet it's something our society struggles to discuss."
Whether you want something to enhance you and your partner's activities or you want to play catch-up all on your own, there are plenty of women-owned brands to support you in your very own sexual liberation. Women know their bodies better than anyone else, so who better to design products for women?
Here at Lion's Den, we are proud to partner with many women-owned brands. Our wonderful female-owned vendors include: Blush, CalExotics, Crystal Delights, Dame Products, Global Novelties, Le Wand, OhMiBod, Pastease, Rianne S, Rouge Garments, Sportsheets, Sexy Fun World, Vibratex, and Loveability.
The difference begins with an understanding of the consumer. Our female-owned brand partners like Dame Products and CalExotics begin with their consumers in mind and each product is crafted to be compatible with the female body's unique anatomy and needs. Susan Colvin, the founder of CalExotics, said,
"My goal was to create pleasure products that were reliable, body-safe, and visually appealing with striking packaging. In the beginning, I started by making small changes, like offering sex toys in pink and purple. This was revolutionary at the time. It's almost laughable now when you look at the market and the surplus of diversity in toys."
For-women-by-women products are designed to be user-friendly and cater to the user's experience and satisfaction. They are meant to help women fall in love with their bodies and get more comfortable with their sexuality. Your pleasure takes priority.
But women-owned brands aren't just for the women—they can be enjoyed by anyone. Sportsheets prides itself on not only its variety of personal-use toys but also its couple-centric line of products. They offer a wide variety of toys and accessories that can be enjoyed alone or together.
Women-owned businesses are changing the industry by leveling the playing field and helping to grow the female client base. Thanks to their innovation, a whole new generation of amazing products are on the market.
Our wonderful women-owned brand products are available every month, not just during Women's History Month. We'd like to encourage you to bring the spirit of sexual empowerment into your life every month, too.