5 Conversations for Intimacy in Your Relationship
5 Conversations for Intimacy in Your Relationship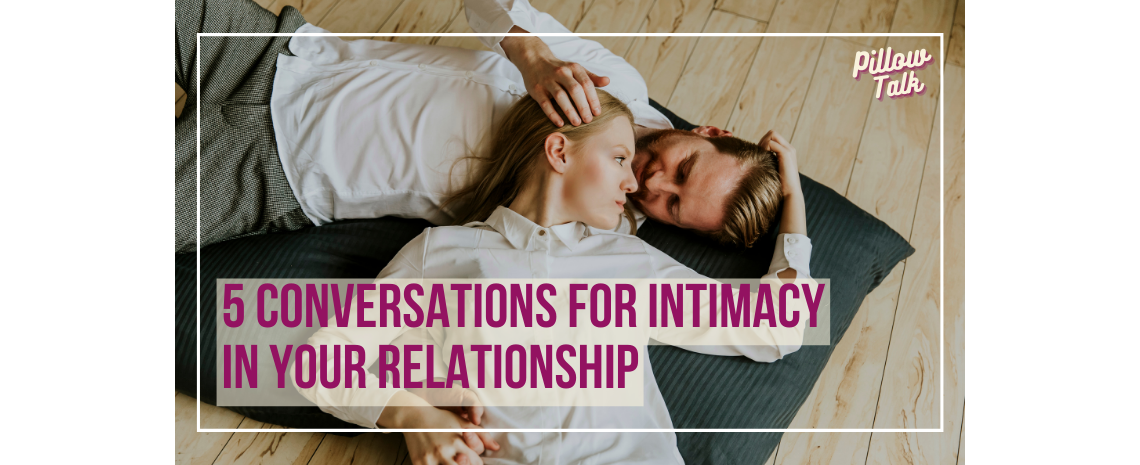 5 Conversations for Intimacy in Your Relationship
Intimacy is a practice that you build toward each day.
Intimacy is important in relationships, but it can be challenging to be in sync with partners in terms of intimacy because different things impact everyone differently. The world is a mess, and you may see it impact your relationship on many levels, from the physical to the emotional and spiritual. Though there is no cookie-cutter way to get back on the same page regarding intimacy in a relationship, starting a conversation is an excellent place to begin. So, here are five different conversations you can have with your partner(s) to improve communication and intimacy.

Before we get to the questions, let's recap about intimacy. There are four types of intimacy: physical, emotional, spiritual, and mental.
General Check-In
The first question should be a general relationship check-in. Relationship check-ins create space for things to be addressed in a relationship without a fight having to be the catalyst. As Casey Tanner, a sex therapist, explains, "Scheduled check-ins carve out time to prioritize your connection, your relationship, and your experience."
A check-in conversation should include:
Consent from all parties involved in advance. It is important that when the conversation is happening, it is a good time and not sprung on anyone.

A temp check to see how everyone is feeling. Establish your and your partner(s) mood or emotions before having the conversation. If one (or more) is off or not in a great headspace, then reschedule for another day.

Be in a safe space. You and your partner(s) need to feel comfortable to clear the air of anything you may have been holding in or sitting on.

Share some positives about your relationship. Be sure to comment on positive things you have felt or observed to keep the conversation productive.

Take mental notes to unpack later. Taking note of how you are feeling/reacting to things being shared by your partner can help you focus on the conversation and to control how you react.

Discuss how you can support each other. Sometimes your partner knows what you need but doesn't know how to do it. Offering the question, "How can I support you? It's an effective way to help you and your partner achieve the goal. Plus, it ensures not just one person is working on a goal; all parties are there to help.
After you have checked in and have a pulse on your current relationship and awareness of your and your partner's emotions, you can proceed to have conversations that focus on strengthening intimacy.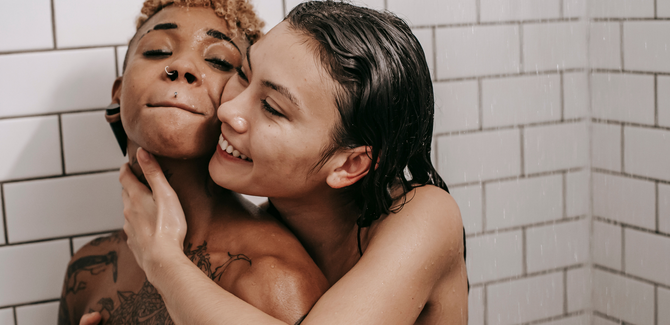 Physical Intimacy
Physical intimacy is defined as a connection and communication built through friendship, platonic love, romantic love, and/or sexual activity.
If you want to focus on physical intimacy, ask questions like:
How are you enjoying our sex life?

Is there anything you would change or want more of out of our physical relationship?

Are there any sexual fantasies that you would be interested in trying together?
Emotional Intimacy
Emotional intimacy is the candid sharing of thoughts and feelings.
For emotional intimacy, ask questions like:
Do you feel I am loving you the way you want to be loved?

Do you feel that I am holding space for your emotions?

Do you feel emotionally supported in this relationship?
If you need help clarifying your feelings or expressing your emotions, try reading our June Book-of-the-Month pick, Atlas of the Heart by Brene Brown.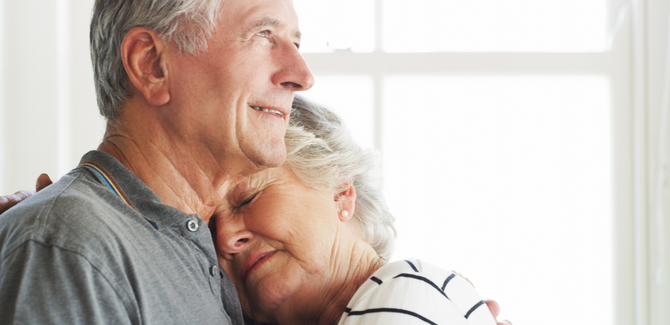 Spiritual Intimacy
Spiritual intimacy is the closeness in specific, meaningful moments. Often shared through religion, but it can be shared through a number of practices.
For spiritual intimacy, ask questions like:
Would you be interested in learning more or participating in my spiritual practices?

Do you feel you have the space to explore your spirituality in our relationship openly?

Are there any ways that I, as your partner, can better support you spiritually?
If you need help, remember Spirituality does not have to mean practicing from organized religion. Explore what this means to you and your partner and how you can better support it in each other. Professor Kenneth Pargament says, "It has all of these positive connotations of having a life with meaning, a life with some sacredness to it—you have some depth to who you are as a human being."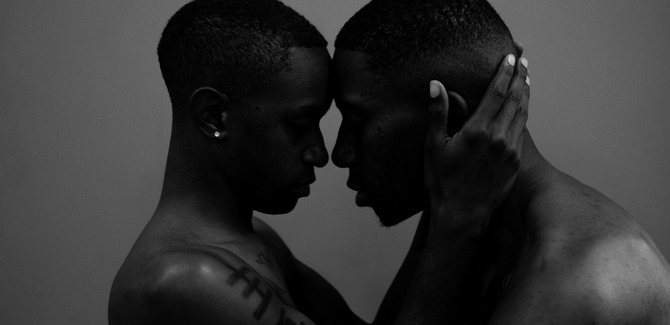 Mental Intimacy
Mental intimacy is all about getting cerebral with your partner.
For mental intimacy, ask questions like:
Would you be interested in reading a book with me?

How would you feel about having a game night together?

Would you be interested in telling me more about: a topic that interests them, a movie or tv show, causes that interest you both, and any other topic that you can both dive into?
Mental intimacy is often obvious, but without the depth of the conversation, you are simply both making single statements at each other until the conversation simply just ends. Try asking clarifying questions when your partner talks to you, or ask them to elaborate more. It won't happen overnight, but the key is to build small practices each day that eventually have an impact on your relationship.
Now that you have some conversation starters, and tips for engaging in healthy intimacy, get to talking!
For more tips, visit us on social media.